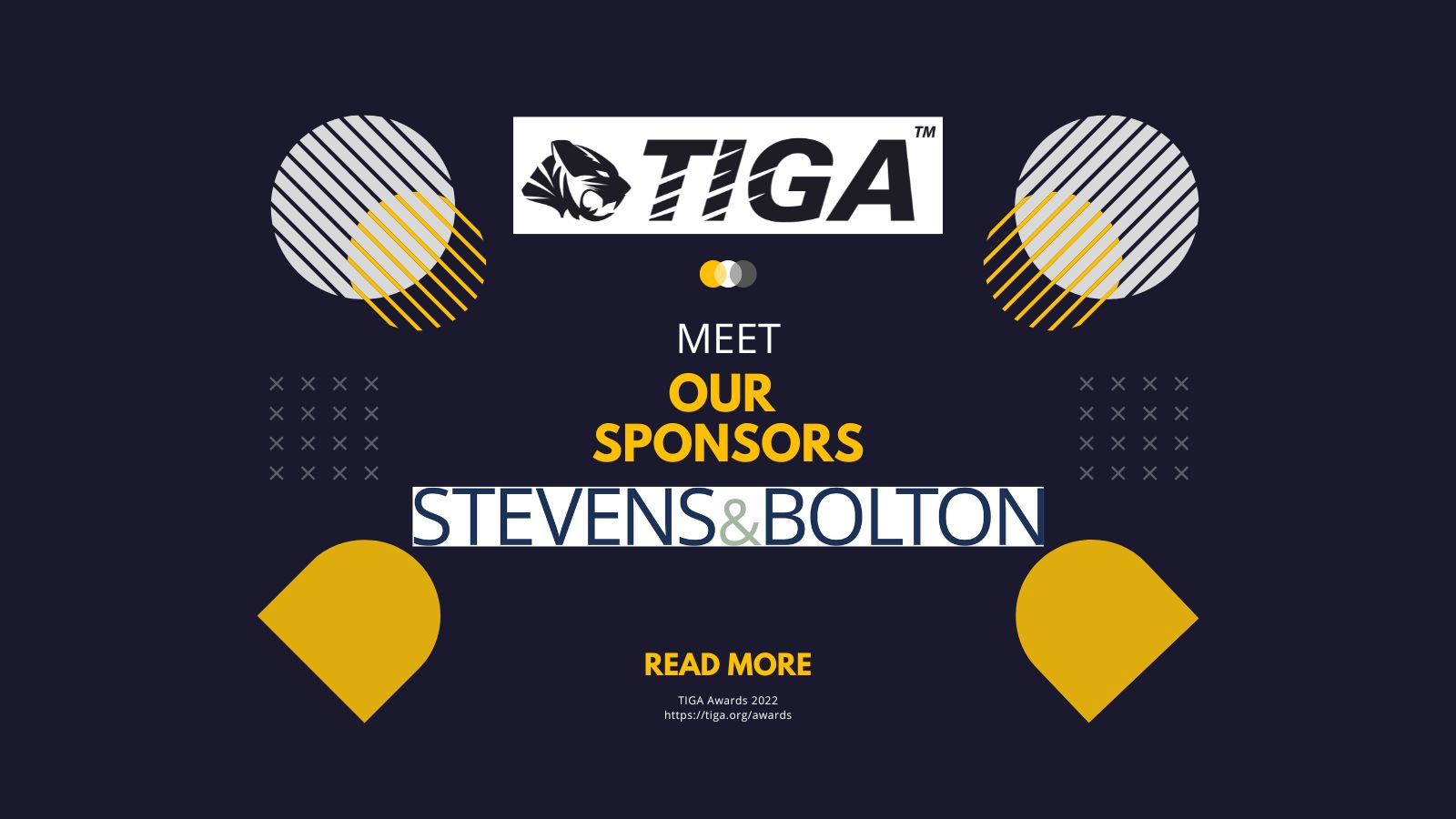 The TIGA Awards – which celebrate game developers, educators, technology and service providers – couldn't take place without the generous support of our sponsors.
This year's event takes place on Thursday November 10th at the prestigious Church House Westminster, providing an evening of celebration and networking.
In this series of articles, we shine the spotlight on our supporters, showcasing their work and their thoughts on sponsoring the TIGA Awards 2022. Here's Stevens & Bolton…
At Stevens & Bolton our commitment to quality and continuous improvement underpins everything we do.
We build deep relationships with our clients, whose satisfaction with our service is the only true measure of our success.
We hope this site will show you who we are, what we do and how our talented and collaborative team can help you and your business to thrive.
Our thanks to Stevens & Bolton – and a reminder of the shortlists for the TIGA Games Industry Awards 2022.