Amazon Appstore
The Amazon Appstore allows developers to distribute and sell their Android and HTML5 web apps to millions of customers in 236 countries and territories. It is available on a multitude of devices, is pre-loaded on Android phones on select carriers in the US and Europe, and now has over 800,000 apps globally. Plus, it's easy to get started. You can test your app in under a minute and most Android apps just work on Amazon devices, with no additional development required. Developers can get started in minutes from the developer portal.

Amiqus
Amiqus are a specialist Games recruitment agency with over 17 years' experience. As a small, successful business our ethos is to focus on relationships and doing a great job, trusting the reward will follow. We build a level deep of engagement with our clients, specialising in exclusive business which allows studios to get on with developing games while we take care of recruitment.
We hire across all levels specialising in mid through to senior and exec level hires who bring knowledge, skills and experience to a studio. Where Amiqus stand out is in attracting practiced games professionals to exclusive roles where they can hit the ground running, further their careers and bring great games to market fast. Our friendly, experienced team know the games industry inside out and understand what it takes to successfully deliver the right candidates to studios when they're needed most.
We love the games industry and do everything we can to support i's growth, including a strong commitment to diversity, creating original industry-relevant content, supportive sponsorship and helping fledgling studios grow. We also offer free early career advice to grads and under grads to help them into the games industry.
We are highly respected in the Industry and work hard to provide an outstanding level of recruitment service through expert knowledge, great relationships and robust practices. We don't leave things to chance and never cut corners – we love what we do!

Radiant Worlds
Radiant Worlds is a professional independent game development studio comprising more than 100 talented individuals located in the picturesque town of
Royal Leamington Spa. We are united in our pursuit of creative and personal excellence=2C and the delivery of our brilliant new game SkySaga.
Our heritage is as long as the games industry itself, stretching back over 30 years with cherished titles on all platforms SkySaga represents the culmination of a long-held ambition and a fantastic partnership with the Korean publishing giant Smilegate who are helping us transform our vivid dream into a thrilling reality.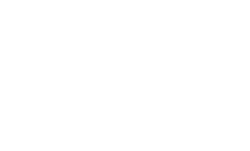 Space Ape Games
Founded in 2012, Space Ape Games is a mobile games studio based in Central London made up of games veterans and key people behind the biggest gaming companies and the biggest social games on the web.  Space Ape's hit strategy games Rival Kingdoms and Samurai Siege, available on iOS and Android devices, are played by more than 20 million players worldwide. Space Ape Games won the 2015 TIGA Award for Best Independent Studio and for Game of the Year for Rival Kingdoms, plus the 2014 Develop Award for Best New Studio and the 2015 Develop Award for Best Independent Studio For more information, visit www.spaceapegames.com.

Supermassive Games
Supermassive Games is a BAFTA-winning independent game developer with a reputation for innovation in both storytelling and VR. The studio has released a number of successful titles and is best known for the critically acclaimed PS4 hit Until Dawn.
Founded in 2008, the studio is now home to over 100 talented individuals working across a range of storytelling and VR titles.
The studio has received numerous awards including a BAFTA for Until Dawn, and was included on the prestigious Deloitte UK Technology Fast 50 and Deloitte EMEA Technology Fast 500 lists in 2013. In the same year they were listed by TechTrack as one of the 40 fastest growing technology companies in the UK.
Supermassive Games remains fully independent and has broad ambitions to grow audiences across a range of platforms. For more information please visit www.supermassivegames.com or email develop@supermassivegames.com

Aardvark Swift
Aardvark Swift have been on the frontline of the UK games industry for the past 28 years. From the smallest micro studio who're just beginning their journey, to the AAA behemoths with offices all over the world, we've forged strong, lasting relationships with all our clients, including Sony, Square Enix, Activision Blizzard and Nintendo.
We're focused on delivering a service tailored to each client's individual needs, from effective database searching to advertised searches to help clients raise their profile. Our consultants specialise into niches to cultivate those vital connections to expertly network and headhunt within their area and provide that world-class service that our clients and candidates have come to expect from us.
Whatever your recruitment needs, Aardvark Swift are here to help!

Abertay University
Abertay University is one of the world¹s leading institutions for teaching game design and the only university in Europe ranked in the top 25 universities in the world for teaching game design.
Abertay is at the heart of Dundee¹s game development cluster, which attracted international attention in 1991 with the launch of Lemmings and then again in 1997 with the launch of Grand Theft Auto. Both games were created by former Abertay University student Dave Jones, who founded DMA Design in the late 1980s.
The university launched the world¹s first Computer Games Technology degree in 1997, in direct response to calls from the city's rapidly growing games industry for highly skilled graduates. That degree was later followed by specialist courses in art, audio and game design.
In 2000 Abertay launched the student game design competitionDare to be Digital, where the student games are shown to the public, is now the UK¹s biggest independent games festival and is held in the city centre each August.
Abertay University also has a strong focus on using games technology to solve research problems from other disciplines, including building interactive systems to visualise the sustainable redevelopment of cities and to improve cancer drug discovery.

Invest North East
North East England has a vibrant, fast growing gaming cluster with an established niche in Virtual Reality/ Augmented Reality. Almost 50 specialist gaming companies, including Ubisoft, CCP, Epic Games and Atomhawk are supported by more than 70 university and college courses aimed specifically at nurturing talent for the gaming sector. We are also one of the lowest cost locations in the UK and Western Europe, with typical savings of £1m per annum compared to London for a 25-person games studio. When combined with the thriving creative and cultural scene, renowned nightlife and a host of specialist properties for the gaming sector, it's clear to see why North East England Works for the gaming industry.
Invest North East England is the first point of contact for companies looking to invest in the region. Our experienced team opens the door for companies to North East England's network of specialist organisations and individuals with the information, support and advice essential to any investment decision. We co-ordinate investment enquiries on behalf of our region local authorities (including the gaming hubs of Newcastle, Gateshead and Sunderland) to ensure businesses are able to make the best decisions based on a wide array of information. To find out more, please visit www.investnortheastengland.co.uk or email enquiries@investnortheastengland.co.uk.

Saffery Champness
Using our sector specific expertise we have advised all corners of the video games industry, ranging from new micro-studios to internationally respected independent studios, to large multi-nationals on matters ranging from accessing and maximising the video games tax credit to general compliance and advisory work
We pride ourselves in always going that extra mile, ensuring all options are explored with a view to providing the best possible outcome for our clients. Whether you are a small app developer or large publisher, our team is dedicated to ensuring we offer a first class service both in terms of quality of advice as well as delivery.

S-Tech
S-Tech are an Independent, Chartered Insurance Broker, based in the heart of Cambridge and has a history of excellence in insurance services since 1982. Our team of more than seventy industry professionals all work together to provide customers, irrespective of size, with the highest standard of insurance broking and risk management.
Our customer service is exceptional, from the initial enquiry and policy inception through to the claims management process. Whatever the customer wants, S-Tech will deliver.
With our specialism in Technology we are proud to be supporting TIGA and the Games Industry

Stevens and Bolton
At S&B we have a dedicated team of lawyers who specialise in providing advice to clients operating in the gaming sector. Our specialists have an in-depth understanding of the commercial and legal trends and challenges that affect this industry and, accordingly, are well equipped to offer advice that is tailored to the needs of gaming clients. Whether you are looking for legal assistance on commercial arrangements, are looking to buy, sell or invest in a gaming business, need support in resolving IP disputes, or need help in dealing with employment matters, we can help.

Sumo Digital
Sumo Digital is an award winning independent developer recognised for its versatility, proprietary technology, and creativity.  Founded in 2003, the studio's portfolio of games includes, LittleBigPlanet 3, Sonic & All-Stars Racing: Transformed, HITMAN – Episode 5: Colorado, Forza Horizon 2 – Fast & Furious and Disney Infinity. Sumo Digital is also developing Crackdown 3, in collaboration with Reagent and Microsoft, and Dead Island 2 for Koch Media.
Based in Sheffield & Nottingham, UK and Pune, India Sumo Digital employs over 400 staff developing successful games across all platforms and genres and has recently released its first original, self-published game Snake Pass.
Sumo Digital won the 2016 TIGA Award for Best Independent Studio (Large) plus in 2015 a prestigious DICE award for 'Best Family game', 3 TIGA Awards for 'Best Social Game' (LittleBigPlanet 3), UK Heritage Award, and Outstanding Individual Award for CEO Carl Cavers.
For more information visit:  Sumo of follow @SumoDigitalLtd

Universally Speaking
Universally Speaking provide localisation and QA solutions to the games industry, proud winners of the TIGA award for Best QA Provider in 2013 and 2015.
We are the UK's longest established specialist Games Localisation and QA Agency.We remain independent and owe our success to organic growth, despite considerable competition from corporations.
Since 2002 we have passionately worked on thousands of projects from AAA titles on all platforms, to small indie titles. Our custom approach to customer service and the delivery of excellence in everything we do has allowed us to receive industry recognition, build long term relationships with our clients and continuously receive new business from client referrals.
Our teams are enthusiastic and passionate about our services and client products. We will always go the extra mile to meet our clients' needs, as their success is ours.

University of Portsmouth
Ideally situated on the sunny south coast near to game development clusters in Guildford, London and Brighton the University of Portsmouth is in the top 2% of the world's universities (Times Higher Education World University Rankings 2015), and one of the world's top 150 universities under 50. The University has invested in excess of £100 million into buildings and resources over the last 10 years, both to give students the facilities they'll need to prepare for the working world, and to assist researchers in pursuing groundbreaking studies heart of the UK.
The University of Portsmouth has been offering game development courses since 2004, winning the TIGA Best Education Institution Award in 2014. Pioneering, innovative industry focused courses that enable students to specialise in game art, programming, design and entrepreneurship have put Portsmouth at the forefront of educating new generations of game developers for over ten years.
Industry veterans teach game development using industry standard hardware and software in specialist Games Labs. In the University's Virtual Reality Lab students and researchers use cutting edge VR and haptic technologies. Students have the opportunity to utilize the University's industry standard Motion Capture Studio for in game character animation production. As part of the PlayStation First programme University of Portsmouth students have access to up to date console development hardware and resources.
World class game related research has kept the university at the cutting edge of game design and development with a particular focus on games at the extreme edge of gaming and serious applications of game technologies in health care.

GameBench
GameBench is an award-winning performance testing tool that makes it easy to spot bottlenecks, monitor power consumption and conduct competitor analysis for any mobile game or gaming device, across both iOS and Android.
Major mobile companies like Rovio, NaturalMotion, Samsung and Huawei rely on GameBench's industry-accepted frame rate and resource usage metrics to test the market readiness of their products prior to release and ensure high-quality gaming experiences.

KPMG
KPMG Small Business Accounting is designed to help ambitious start-ups think bigger. The service combines innovative technology with modern accountancy, supported by the wider opportunities that come with having a Big Four accountant's network.

Lockwood Publishing
Lockwood Publishing is the creator of the hugely successful mobile virtual world called Avakin Life. Winners of the TIGA 2016 Independent Studio award, Lockwood launched Avakin Life in December 2013 and has to date achieved over 24 million downloads across Google Play, iOS, and Amazon. It has also ranked in the top 300 grossing apps in the US Apple Appstore.
The company was founded in 2009 by Halli Bjornsson and Joel Kemp to focus on content production for the Sony PlayStation Home virtual environment on PlayStation3.
PlayStation Home grew its user base to over 20 million subscribers and Lockwood became one of the premier developers for this platform, delivering game tie-in environments, promotional environments, stand-alone games and virtual items for PlayStation Home.
During the lifetime of PlayStation Home Lockwood was voted best developer, by users on PlayStation@Home, for 6 consecutive years.
Since its creation, Lockwood Publishing has developed 8 original games on PlayStation, iOS, Google Play, Amazon and web with millions of fans playing every month and millions of virtual items sold.
The company is now fully focused on the mobile and tablet platforms with Avakin Life.
For more information, visit www.lockwoodpublishing.com

MMP Tax
MMP, is the specialist technology tax consultant for gaming development studios. On submission stats issued by the BFI MMP stands as the most active VGTR advisor. MMP's experience in assisting with the submission of eligible games to the British Film Institute's cultural test, coupled with a long standing experience of working with HMRC on technology tax reliefs, enables quick and straightforward approval of clients' VGTR claims.
Claims for tax relief or cash credits from eligible game development, require a minimum of detailed cost calculations per game, a cultural test certification from the BFI and tax computations delivered to and approved by HMRC to qualify for the reliefs. Some studios require significant other proofs in order to qualify. MMP has been working with studios since the scheme was introduced and maintains a 100% approval record with both the BFI and HMRC.
MMP continues to work closely with TIGA, promoting the Video Games Tax Relief regime to its members.

Pearson
In an ever-expanding and changing industry, Pearson is committed to providing outstanding quality digital games qualifications to help lead learners into employment. We have co-designed BTEC Technicals for Digital Games Production with employers and teachers to ensure that they meet the needs of the industry, so learners can kick-start their career paths into the sector.
After 30 years of proven success, more and more employers and Higher Education institutions across the globe are choosing BTEC-qualified candidates for their practical knowledge and employability skills.
/h5>

Rovio
Rovio Entertainment Ltd., headquartered in Espoo, Finland, is the creator of Angry Birds, the casual mobile game that changed an industry and became an international phenomenon. Rovio was founded in 2003 as a mobile game development studio. Today, many award-winning titles later, Angry Birds is not only the most downloaded series of games of all time, it is a renowned entertainment brand that has branched out into animation, licensing and more. The full-length feature film, The Angry Birds Movie was released in May 2016. www.rovio.com

SCEDE
Scede.io was founded by former Google, Skype & Spotify Recruiters to help
Startups and Sceleups build great teams and staffing practice.
Our mission when launching in June 2013 was to embed with Europe most
exciting companies to help them identify and engage world-class talent.
Since then we have been lucky enough to have worked with some of Europe's
most forward thinking companies, Founders and Business Leaders.
We have considerable experience building and executing end to end talent
strategies for high growth technology companies, as an embedded and onsite
partner.
More details can be found at http://scede.io/ or by contacting
hello@scede.io