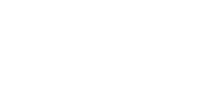 Welcome to the first TIGA UK Games Education Awards 2021. Our Awards are unique: they recognise excellence in learners and graduates, teaching and research, colleges and universities.  
We have a 'baker's dozen' plus one awards that give students, lecturers and education providers a chance to shine.
Entry is free. Just complete the super easy online entry form (submitting a logo, photograph and game and video footage where required) and ensure you read and sign the terms and conditions.
The closing date for entries is midnight on 28th July 2021. After this date our judging panel will be judging and scoring every single entry that has been received. The shortlist of highest scoring entries will be announced in September with the winners of each category being announced at the TIGA UK Games Education Awards Ceremony which will be delivered virtually on 23rd September 2021.
Good luck!
When is the deadline for entries?
Entries closed at Midnight on 28th July 2021.
When and where is the awards ceremony?
The winners will be announced in a fast-paced virtual Awards ceremony on 23rd September 2021.
How do I enter?

All entries must come through the relevant form on the website.

Who can enter?

Universities and FE colleges that are members of TIGA. Some categories are reserved for University courses that have been accredited by TIGA. Please see the criteria for each Award category.

Can I enter multiple categories?

Yes!

Who judges the entries?

The Awards will be judged by members of the TIGA Education Committee.
The TIGA UK Games Education Awards (the Awards) will be administered by The Independent Game Developers Association (TIGA).
The Awards are free to enter.
In 2021 the TIGA UK Games Education Awards ceremony (the Awards Ceremony)  will be either streamed via TIGA's social media channels or a weblink will be sent to viewers to download the Ceremony.
Evidence in applications for Awards, including the written submission, videos and games, should relate to the period 1st January 2020 to 28th July 2021.
The footage you provide of your game, videos that you provide and the wording you use on your entry form is exactly what will be used at the Awards Ceremony and on the TIGA website, should you be shortlisted. Changes cannot be made to entries once submitted.
The TIGA Education Committee will determine the final shortlist and decide on a winner for each category.
The decision of the TIGA Education Committee is final and binding, and no further correspondence will be entered into.
TIGA reserves the right to make changes in the judging process.
All entries must contain a contact telephone number and an e-mail address to facilitate  further enquiries that TIGA may have of an entrant and as regards an entry.
TIGA reserves the right to reallocate an entry for a particular category to a different category as it sees fit.
TIGA reserves the right to change categories, remove categories and introduce new categories for the Awards .
Closing date for entries is 28th July 2021 at 23:59. Any entries received past this date will not be accepted.
All entries must be made via the TIGA website.
No responsibility will be taken by TIGA or any companies associated with the TIGA Games Education Awards for delayed receipt or lost entries.
By submitting your entry you are confirming that the information it contains is correct. If the information is found to be inaccurate the nomination and/or Award will be withdrawn. No correspondence will be entered into.
We will notify finalists by email in advance of the Awards Ceremony.
No physical copies of games, videos or written submissions should be sent to TIGA.  Entries will only be accepted through redeemable online codes or the sending of game play files through the Awards entry form.
Winners will receive a pdf of a prize certificate. TIGA will publish the names of winners on the www.tiga.org website and also publish a press release announcing all the winners.
Winners may purchase a physical trophy or trophies from TIGA. Prices available on request.
TIGA will handle personal information received from entrants in accordance with TIGA's privacy notice: https://tiga.org/privacy . In submitting an entry you accept that your data will be recorded and used by TIGA in accordance with the same.  In line with its privacy notice, TIGA may use and share an entrant's details for purposes necessary for the administration of the Awards and related Ceremony.
Winners and finalists of the Awards agree to participate in promotional activities for these Awards and future versions of the Awards and consent to their details appearing in an Awards Alumni directory.