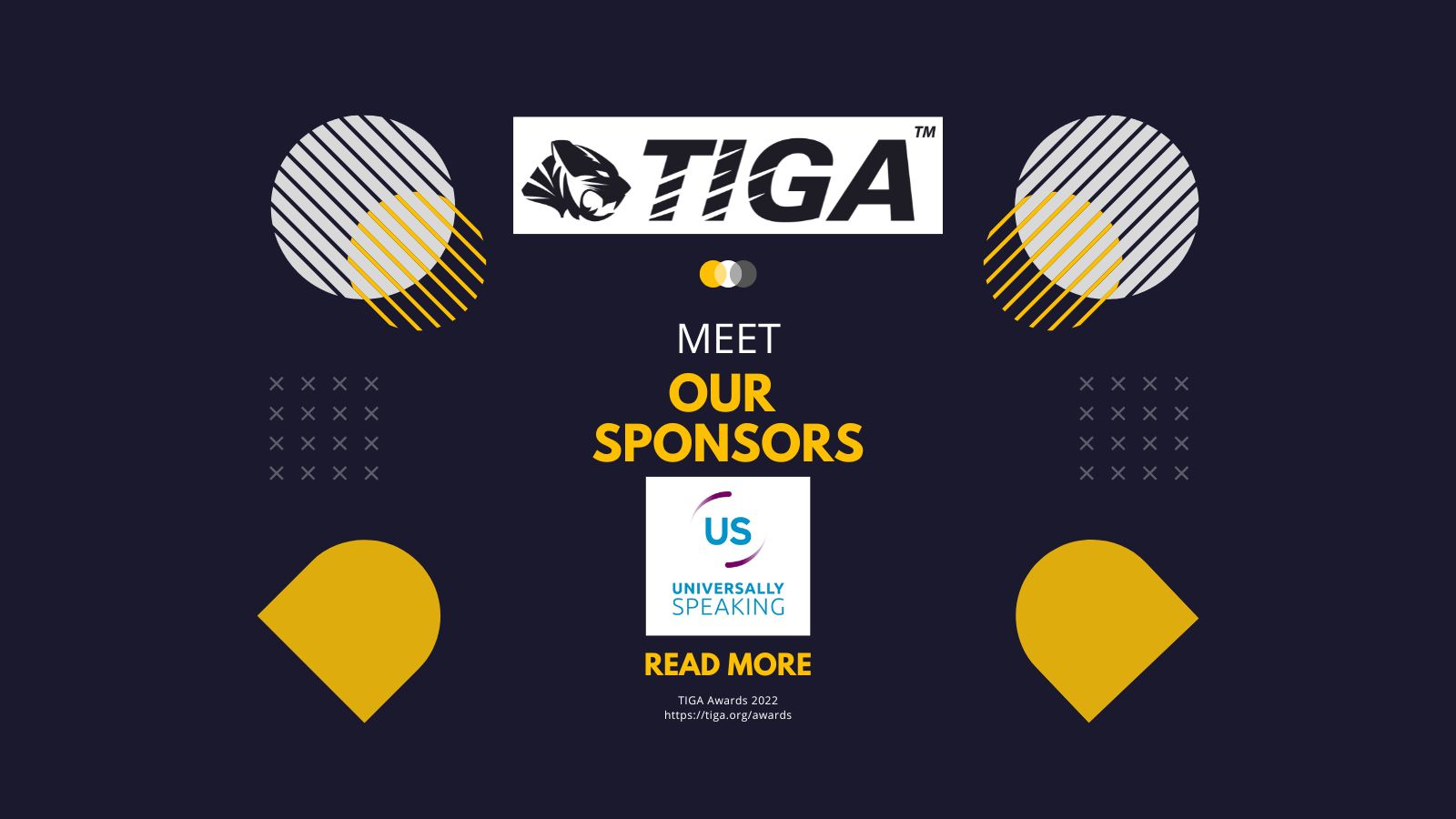 The TIGA Awards – which celebrate game developers, educators, technology and service providers – couldn't take place without the generous support of our sponsors.
This year's event takes place on Thursday November 10th at the prestigious Church House Westminster, providing an evening of celebration and networking.
In this series of articles, we shine the spotlight on our supporters, showcasing their work and their thoughts on sponsoring the TIGA Awards 2022. Here's Universally Speaking…
Universally Speaking is a pre-eminent, end-to-end, game services provider for the global gaming market. Gaming is its passion and primary focus. They are multi-award winning in Localisation and Quality Assurance, working across all time zones. Universally Speaking works closely with clients and prides itself on an ability to become an extension of their internal teams. With over fifteen years of experience working within the games industry as sector-specific specialists, Universally Speaking is one of the industry's most trusted game service providers.
Our thanks to Universally Speaking – and a reminder of the shortlists for the TIGA Games Industry Awards 2022.