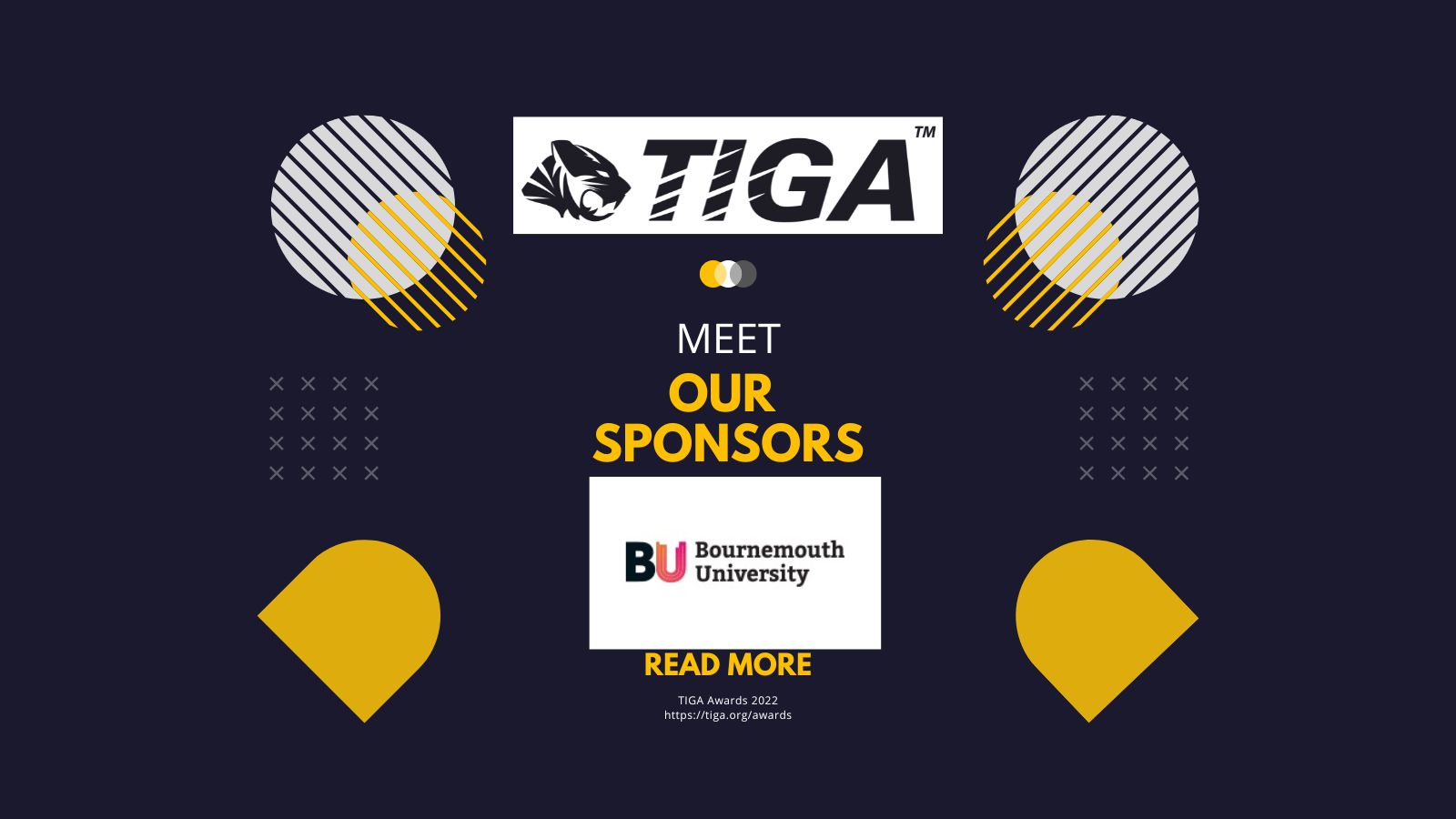 The TIGA Awards – which celebrate game developers, educators, technology and service providers – couldn't take place without the generous support of our sponsors.
This year's event takes place on Thursday November 10th at the prestigious Church House Westminster, providing an evening of celebration and networking.
In this series of articles, we shine the spotlight on our supporters, showcasing their work and their thoughts on sponsoring the TIGA Awards 2022. Here's Bournemouth University…
Bournemouth University enables students to specialise exclusively in the art and design aspects of video game creation – explore everything from the theory behind the creation of successful digital entertainment titles to the generation of dedicated art and content for them. This course is industry-recognised by TIGA, the trade association representing the video games industry, and carries the TIGA quality mark which indicates courses producing the very best industry ready graduates. The course affords students with excellent opportunities for cross-disciplinary collaborations, which is highly valued within the game development industry.
Our thanks to Bournemouth University – and a reminder of the shortlists for the TIGA Games Industry Awards 2022.