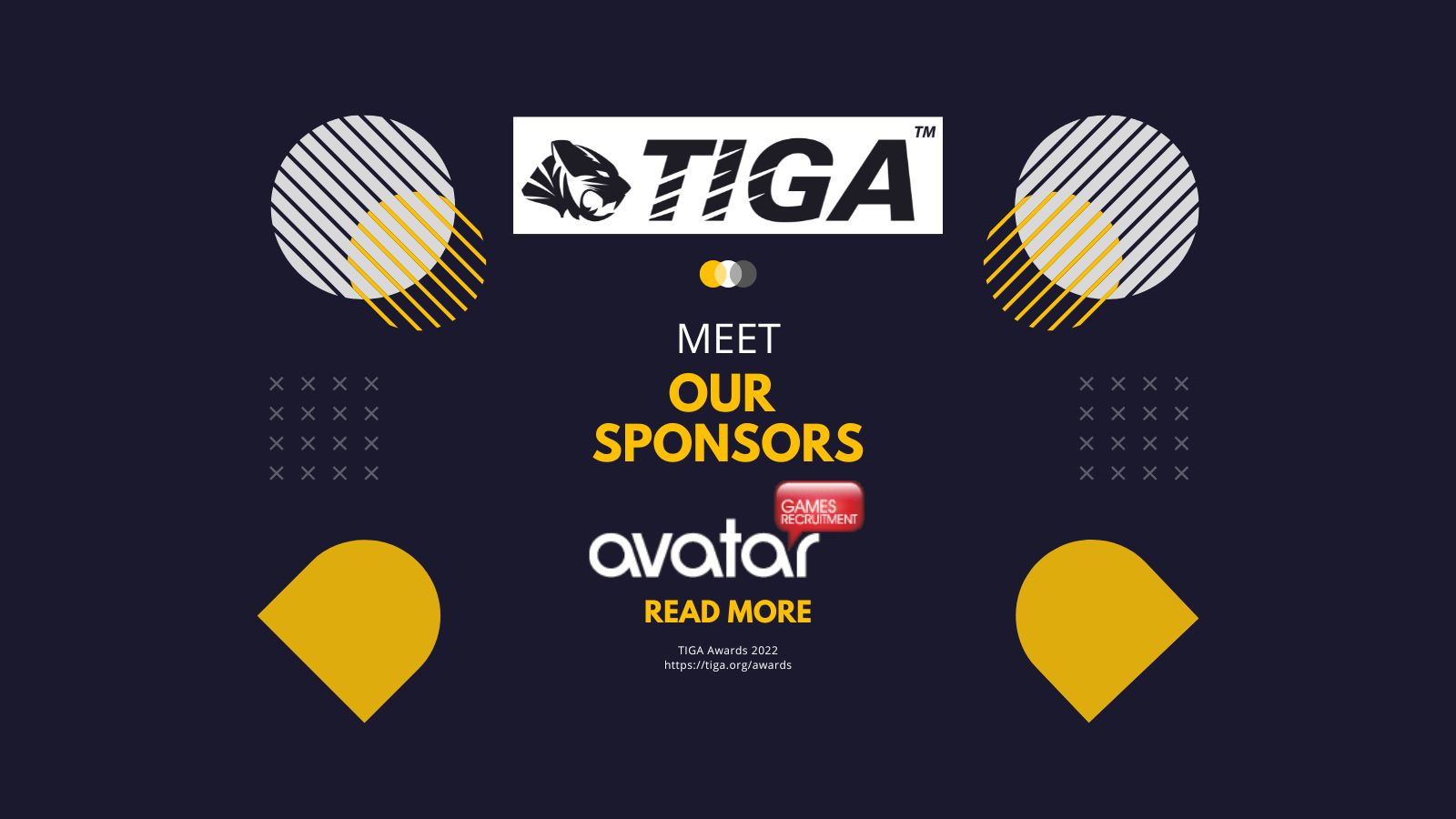 The TIGA Awards – which celebrate game developers, educators, technology and service providers – couldn't take place without the generous support of our sponsors.
This year's event takes place on Thursday November 10th at the prestigious Church House Westminster, providing an evening of celebration and networking.
In this series of articles, we shine the spotlight on our supporters, showcasing their work and their thoughts on sponsoring the TIGA Awards 2022. Here's Avatar…
Avatar is a specialist Video Games careers consultancy that has extensive and exclusive relationships with some of the best developers and publishers around the globe, making it perfect sense to choose us for your next career move or hiring requirement.
Our thanks to Avatar – and a reminder of the shortlists for the TIGA Games Industry Awards 2022.