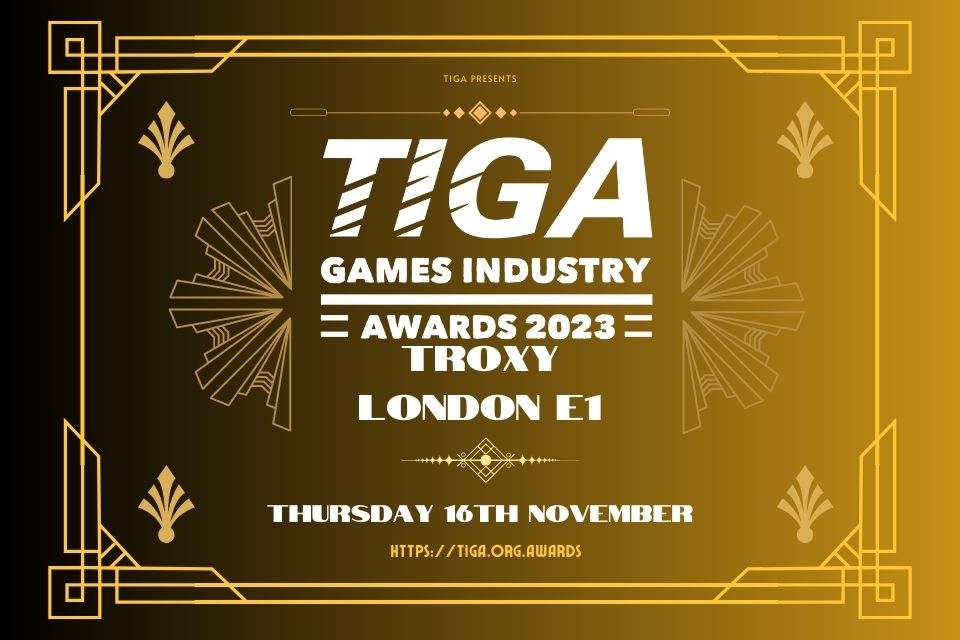 The TIGA Games Industry Awards 2023 shortlist has been revealed ahead of the November 16th awards ceremony – and in this series of articles we're highlighting each category and the Finalists within it, and next up is Best Visual Design.
There are 10 studios in total vying for the award this year – best of luck to them all!
The TIGA Awards 2023 Best Visual Design finalists are:-
Arte France: To Hell with Ugly
DON'T NOD: Harmony: The Fall of Reverie
Gearbox Publishing: Blanc
Max Inferno: A Little to the Left
Plot Twist: the Last Case of Benedict Fox
Sony Interactive Entertainment/Guerilla: Horizon Call of the Mountain
The Parasight: Blacktail
Trailmix: Love and Pies
Wales Interactive, Dead Pixel Productions, Good Gate Media: Mia and the Dragon Princess
Wired Productions: The Last Worker
Good luck to all of our Finalists!
The TIGA Awards 2022 ceremony will take place on the evening of Thursday 16th November at Troxy in London.
A limited number of tickets are on sale now. Book here.
TIGA is delighted to welcome Rothschild & Co, one of the world's largest independent financial services groups, as Headline Sponsor and creative studio Toikido as After Party Sponsor.
Sumo Group, Supermassive Games and Ubisoft are also generously supporting the Awards as Gold Sponsors, while Amiqus is our Drinks Reception partner.
Our Silver sponsors are Airship Interactive, Staffordshire University, Abertay University, Dovetail Games, NGI, Hangar 13 Games and Liquid Crimson.
Our Bronze sponsors are Bournemouth University, Birmingham City University, Outplay Entertainment, Tazman Audio, RSM, Stevens & Bolton, Testronic, Eaton Smith, Kwalee, PTW, London Games Festival, Game Changer and Kudos QA.