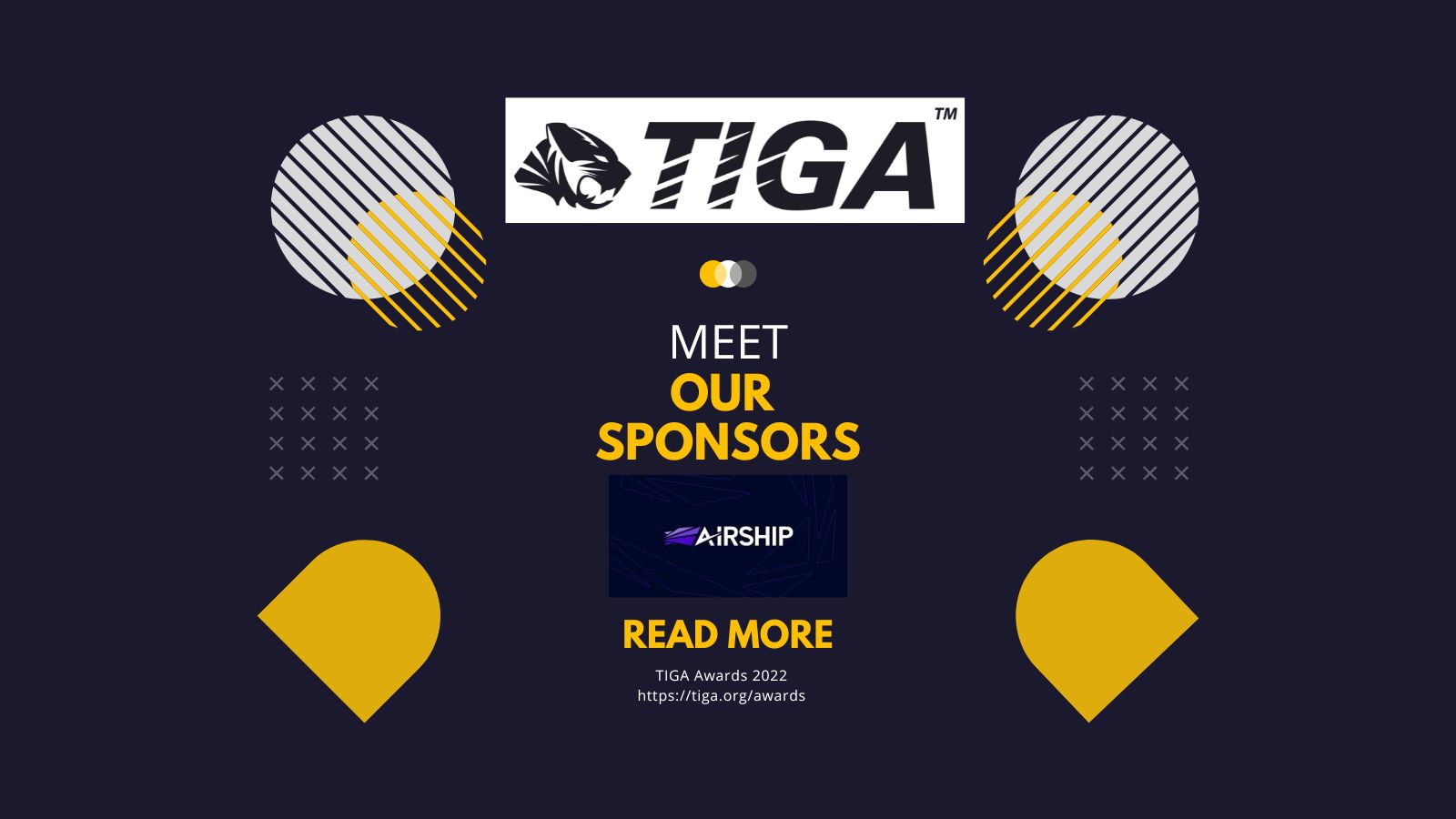 The TIGA Awards – which celebrate game developers, educators, technology and service providers – couldn't take place without the generous support of our sponsors.
This year's event takes place on Thursday November 10th at the prestigious Church House Westminster, providing an evening of celebration.
In this series of articles, we shine the spotlight on our supporters, showcasing their work and their thoughts on sponsoring the TIGA Awards 2022. Here's Airship…
Airship Interactive is incredibly proud to sponsor this year's TIGA Games Industry Awards.
The TIGA awards are a night to celebrate the very best in our industry and the achievements of our peers – something Airship is passionate about.
As one of the sector's most trusted service providers, Airship Interactive has worked on and continues to support, many of the world's largest and most iconic IPs including Halo, Forza, Star Wars, and Horizon to name but a few.
Having gone through a period of record growth that saw its studio numbers increase by 70% and plans to expand its studio footprint globally by 300% by the end of 2023, Airship is committed to its partnership with TIGA and being an advocate for the industry.
Tim Horton, CCO at Airship Interactive, said: "We are very excited to sponsor the 2022 TIGA awards. They are the benchmark for the UK gaming industry.  Like TIGA, we are champions of home-grown talent, so sponsoring the awards that celebrate the very best in our industry was an opportunity we could not miss."
Fuelled by passion and its continued pursuit of excellence, Airship Interactive prides itself on developing a crew of innovators, pioneers, and trendsetters – placing its people development at the heart of its business.
Airship is currently hiring – If you like the sound of growing your career with a studio that wants to propel you to new heights, join its crew – www.airshipinteractive.com
Our thanks to Airship – and a reminder to all that tickets and tables are now on sale for the Awards. Click here to book yours now as they are limited.