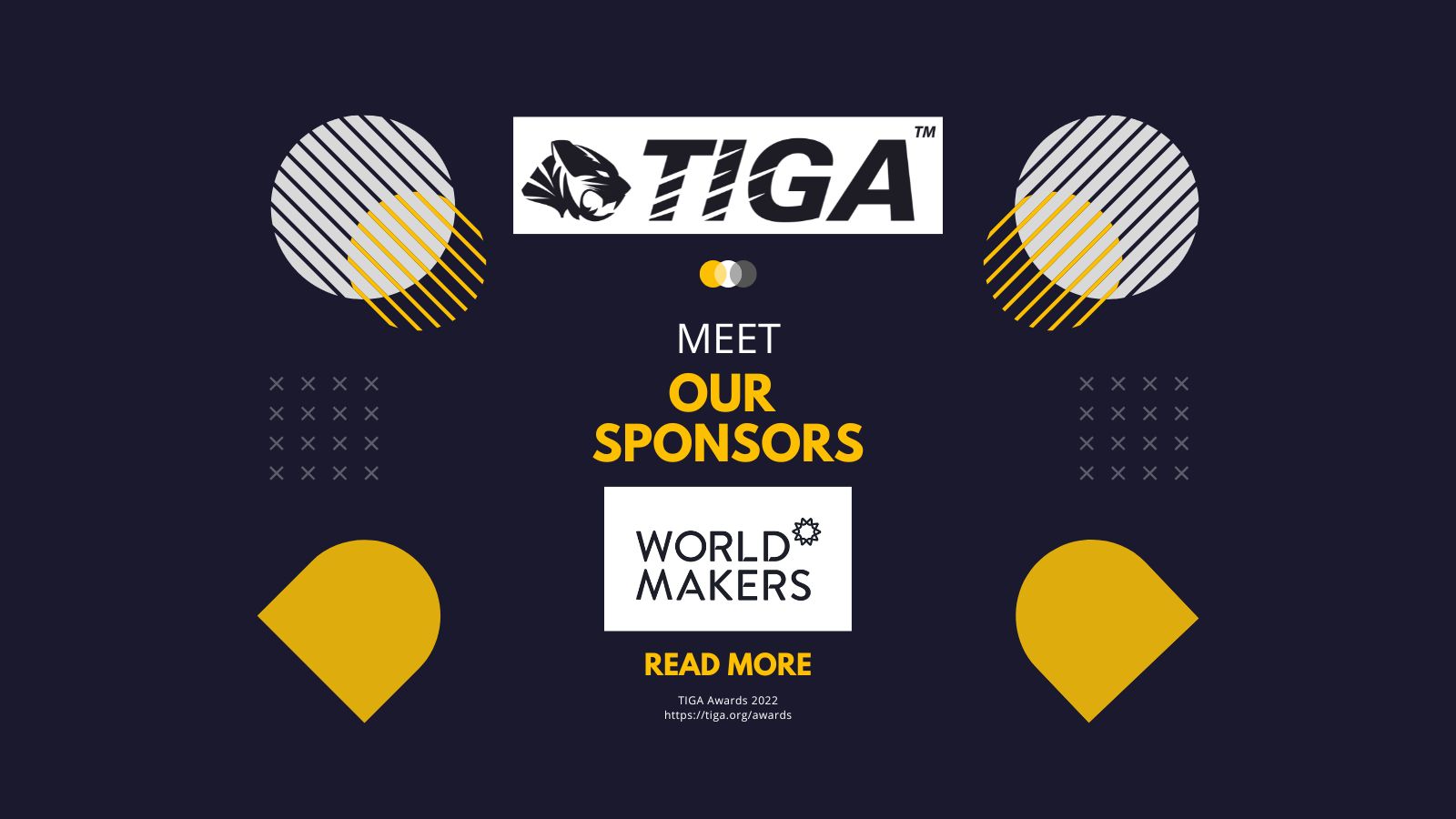 The TIGA Awards – which celebrate game developers, educators, technology and service providers – couldn't take place without the generous support of our sponsors.
This year's event takes place on Thursday November 10th at the prestigious Church House Westminster, providing an evening of celebration and networking.
In this series of articles, we shine the spotlight on our supporters, showcasing their work and their thoughts on sponsoring the TIGA Awards 2022. Here's World Makers…
World Makers is an independent studio building groundbreaking multiplayer games. World Makers exists to build thrilling social experiences. We are an agile team pushing both creative and technical boundaries.
Inclusive
Our games bring people together to create unforgettable shared experiences.
Immersive
Our games take place in the spectacular, high-fidelity virtual worlds that we dream up.
Iterative
We believe groundbreaking products are built in many small, efficient steps.
Our thanks to World Makers – and a reminder of the shortlists for the TIGA Games Industry Awards 2022.