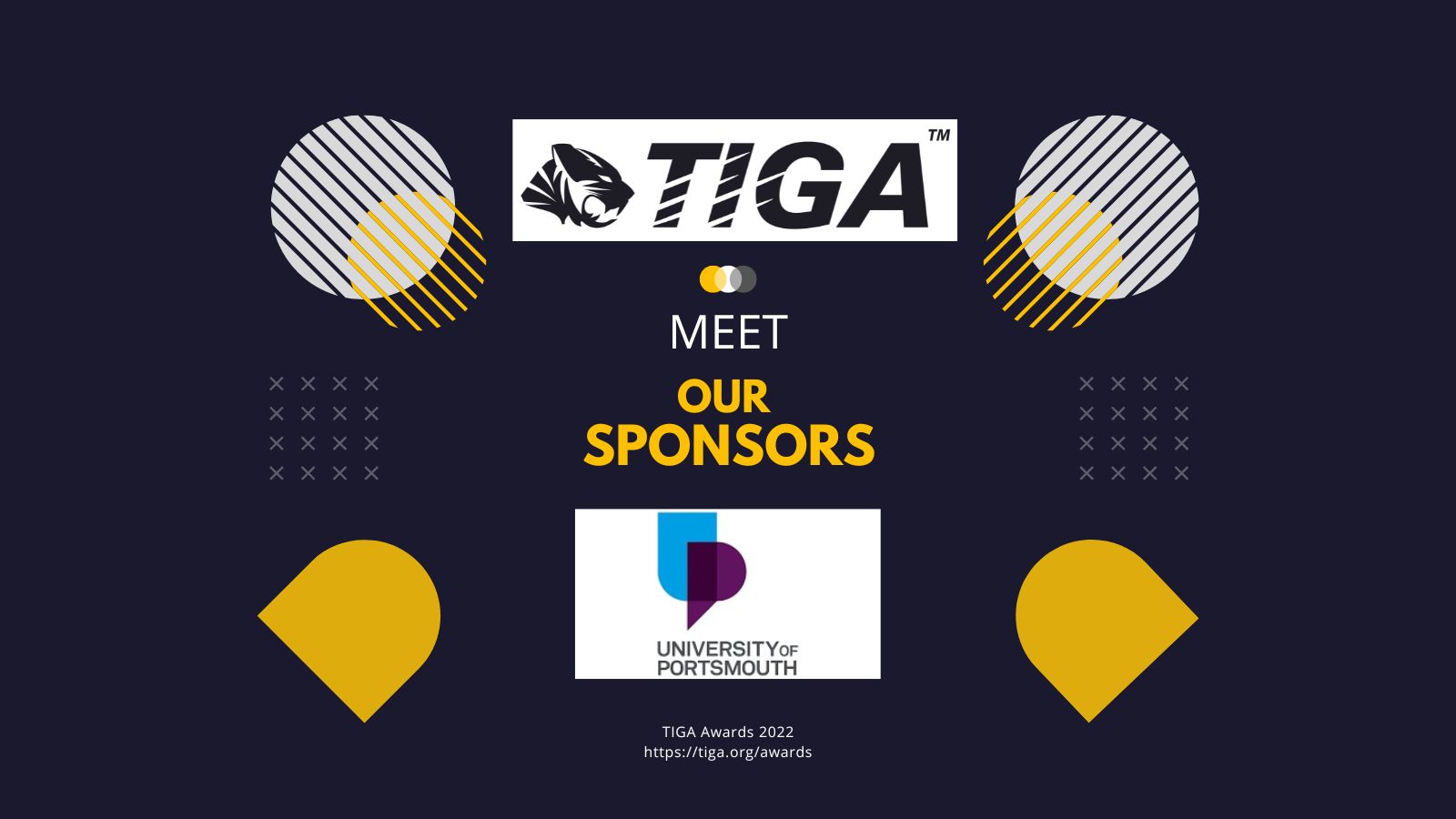 The TIGA Awards – which celebrate game developers, educators, technology and service providers – couldn't take place without the generous support of our sponsors.
This year's event takes place on Thursday November 10th at the prestigious Church House Westminster, providing an evening of celebration.
In this series of articles, we throw the spotlight on our supporters, showcasing their work and their thoughts on sponsoring the TIGA Awards 2022. Here's University of Portsmouth…
The University of Portsmouth has been at the forefront of education in the Creative Technologies for nearly two decades. With specific expertise in Games, Animation, and Creative Computing, there is a rich history of delivering excellence. Our relationship with TIGA spans more than a decade, having played a vital role in supporting the establishment of the University accreditation scheme.
Hosting the largest PS5 educational development lab in the world, alongside world-class virtual production facilities in the form of the Centre for Creative and Immersive eXtended Reality (CCIXR), a rapid physical prototyping lab, and state-of-the art teaching and learning facilities, the School of Creative Technologies is very-well equipped to deliver excellence for its students, staff, and collaborative partners.
Courses are designed around real-world live project briefs with the full spectrum of business, including multinationals, third sector, and local organisations feeding briefs in to our main project modules, in order that they get to know our staff and students who utilise games-related skills and technologies in areas including MoCap, XR, Coding, photogrammetry, game audio, and VFX facilities.
In a fast-paced industry where technology is constantly evolving, empowering our graduates with the skills and enabling links in to the industry network is the backbone of our success. We are a modern university that is open to collaborations that benefit our students, utilise our facilities, and enrich your aims, objectives, and outcomes.
Our work will continue to align with and be informed by actual practice and partnerships, forging kindness, inclusivity, and diversity in our field. Therefore, we are immensely proud to sponsor the TIGA awards. We are grateful and excited for our continued collaboration with UK developers on the co-curricular projects that our students have always found so meaningful and valuable.
Our thanks to University of Portsmouth – and a reminder to all that tickets and tables are now on sale for the Awards. Click here to book yours now as they are limited.