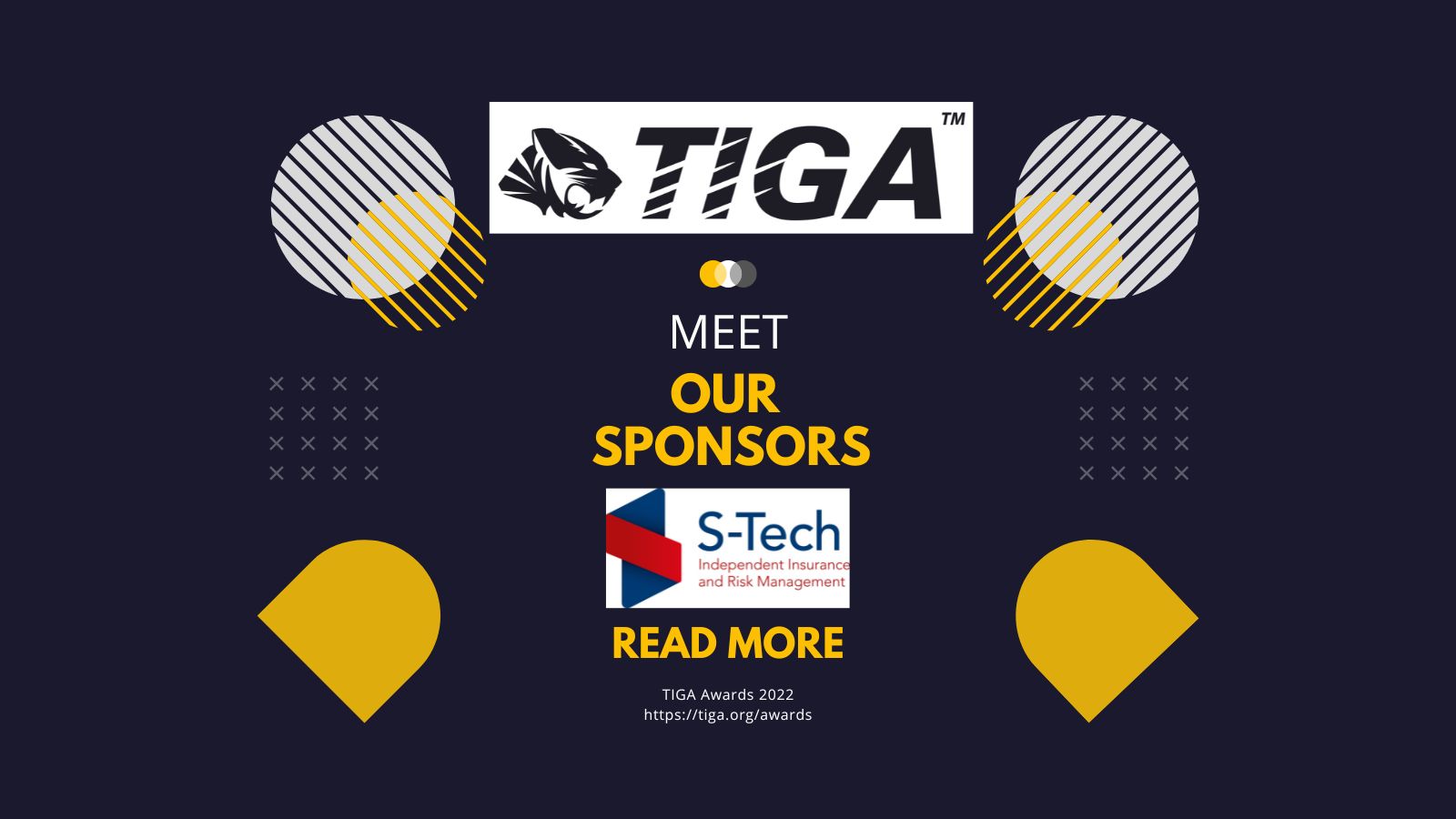 The TIGA Awards – which celebrate game developers, educators, technology and service providers – couldn't take place without the generous support of our sponsors.
This year's event takes place on Thursday November 10th at the prestigious Church House Westminster, providing an evening of celebration.
In this series of articles, we throw the spotlight on our supporters, showcasing their work and their thoughts on sponsoring the TIGA Awards 2022. Here's S-Tech…
S-Tech Insurance Services are proud to sponsor the TIGA Awards in recognition of our longstanding partnership with TIGA and its members.
S-Tech has been supporting the technology industry for over 40 years and are passionate about providing insurance and risk management solutions that meet the needs of this unique community of innovators.
Our base in Cambridge and specialisms in science and technology make us the natural choice for the gaming industry. We have become market leaders in creating tailor-made packages through our GameS-Tech offering, created especially for the video games industry.
And although every business is different, what remains the same is the need for protection from the risks your organisation faces. From glitches and software errors to intellectual property breaches and cyber-crime, a bespoke and comprehensive policy can help keep your business moving if disaster strikes.
As specialists in arranging Video Games Insurance we work alongside organisations such as TIGA and UKIE to really understand the challenges you face and establishing ways we can help mitigate or transfer those risks.
Talk to us about:
Insurance for your assets, liabilities, contractual obligations, cyber-threats, and intellectual property
Risk management
Financial services
We also offer a 10% discount and a free, no obligation review to TIGA members.
Our thanks to S-Tech – and a reminder to all that tickets and tables are now on sale for the Awards. Click here to book yours now as they are limited.