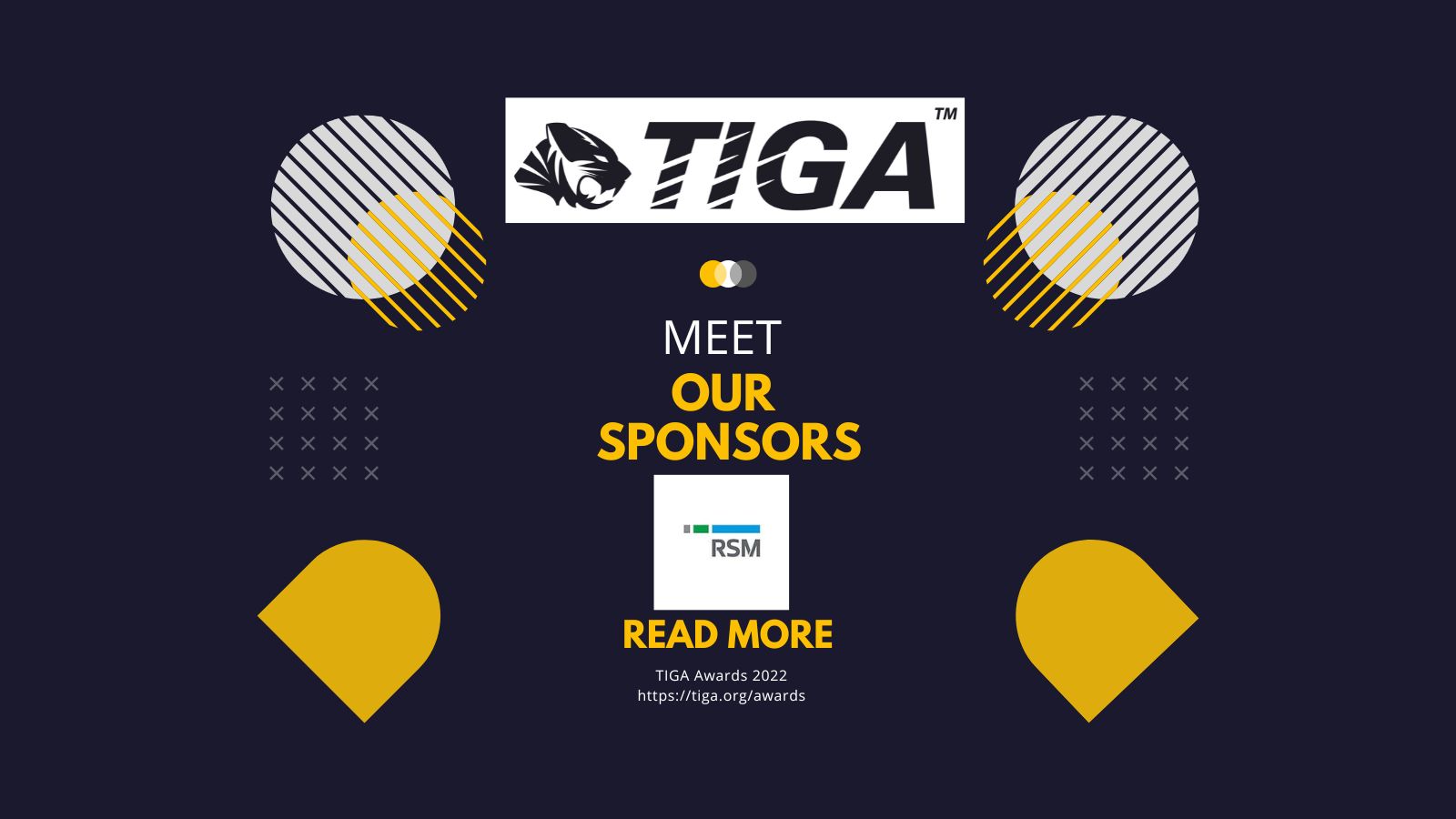 The TIGA Awards – which celebrate game developers, educators, technology and service providers – couldn't take place without the generous support of our sponsors.
This year's event takes place on Thursday November 10th at the prestigious Church House Westminster, providing an evening of celebration.
In this series of articles, we shine the spotlight on our supporters, showcasing their work and their thoughts on sponsoring the TIGA Awards 2022. Here's RSM…
Leading audit, tax and consulting firm RSM UK has announced its latest partnership with TIGA, the not-for-profit trade association for the UK gaming industry, in a move that will strengthen the firm's role in the video games industry.
Richard Heap, partner and head of the Interactive Entertainment Group at RSM UK, comments: 'TIGA is very much at the forefront of representing the video games industry, so we are thrilled to be collaborating with them. It will allow us to draw on TIGA's strengths and passion for supporting the gaming industry, but also enable us to work with like-minded businesses in the sector.
"Our work in video games tax relief and other creative industry reliefs is a key area of focus, particularly given it's a fast-growing industry receiving heavy investment from Big Tech. The industry is undoubtably one of the UK's great entrepreneurial success stories and has managed to attract a highly skilled workforce and inward investment. The tax reliefs have a big part to play in this, so it's crucial that the government ensure these reliefs remain competitive in the international landscape.
"At RSM, our expertise in this space goes far beyond tax relief claims, to slightly more niche areas such as accountancy standards and providing outsourcing and HR support for smaller studios that lack in-house capability and capacity. Our overall aim is to help those in the industry capitalise on commercial opportunities to boost their success given the sector's contribution to the UK economy."
Our thanks to RSM – and a reminder to all that tickets and tables are now on sale for the Awards. Click here to book yours now as they are limited.