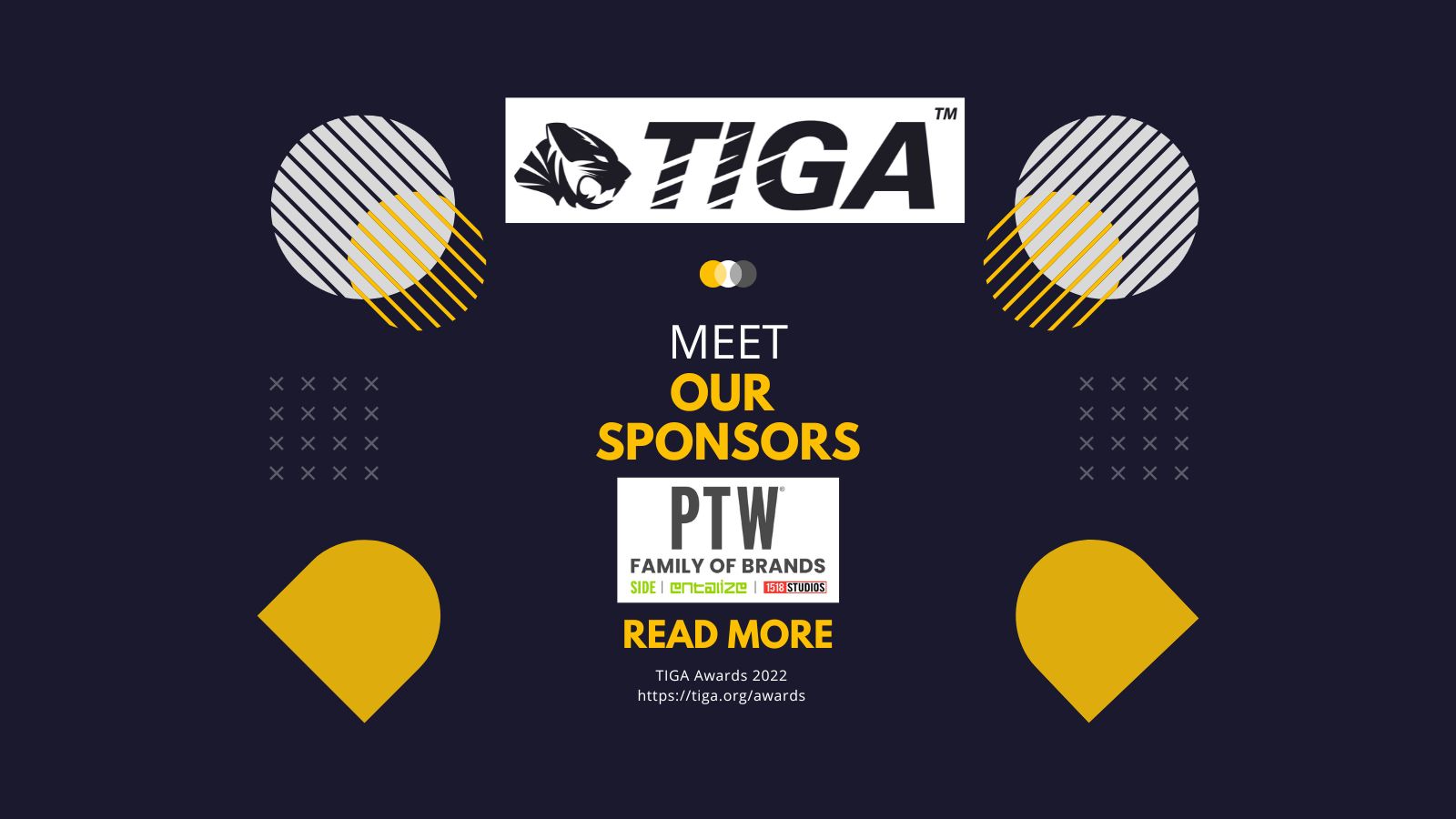 The TIGA Awards – which celebrate game developers, educators, technology and service providers – couldn't take place without the generous support of our sponsors.
This year's event takes place on Thursday November 10th at the prestigious Church House Westminster, providing an evening of celebration.
In this series of articles, we shine the spotlight on our supporters, showcasing their work and their thoughts on sponsoring the TIGA Awards 2022. Here's PTW…
PTW is a global team of passionate, hard-working, ambitious gamers, whose goal is to make every gamer's experience as perfect as possible. We've been working hard for players, clients, and the games industry for over 26 years, providing industry-leading services to every part of the globe.
From our humble beginnings as a single office in Japan in 1994, we've since grown to become a global force, with offices across North America, Europe, India, and Asia.
As a boutique-with-scale games services company, we now boast 40+ studios worldwide and our range of services include quality assurance, localization, player support, community management, art production, game development and audio production services.
The PTW family of brands includes 1518 Studios, SIDE, and entalize.
In the last year, our teams have done some amazing work bringing stories to the world, helping our clients with both the commercial and awards success they deserve:
6 of the top 10 selling video games (NPD) in 2022 supported by PTW
25+ Awards so far this year for games we have worked on including Jane Perry's award for 'Performer in a Leading Role' for Returnal at the BAFTA Game Awards, delivered by our voice production studio, SIDE
Our team at SIDE also held a 6-hour livestreaming event supporting the British Red Cross – Ukraine Crisis Appeal. "In the Game for Ukraine" brought together over 25 of gaming's biggest voice actors recreating some of their best-known scenes. We raised over £85k!
Our content creation team were awarded the 2022 Economic Times Small Budget Campaign Award for their collaboration with KFC India and OR Esports "Winner Winner Chicken Dinner" 
To find out more about the PTW family of brands visit www.ptw.com
Our thanks to PTW – and a reminder to all that tickets and tables are now on sale for the Awards. Click here to book yours now as they are limited.