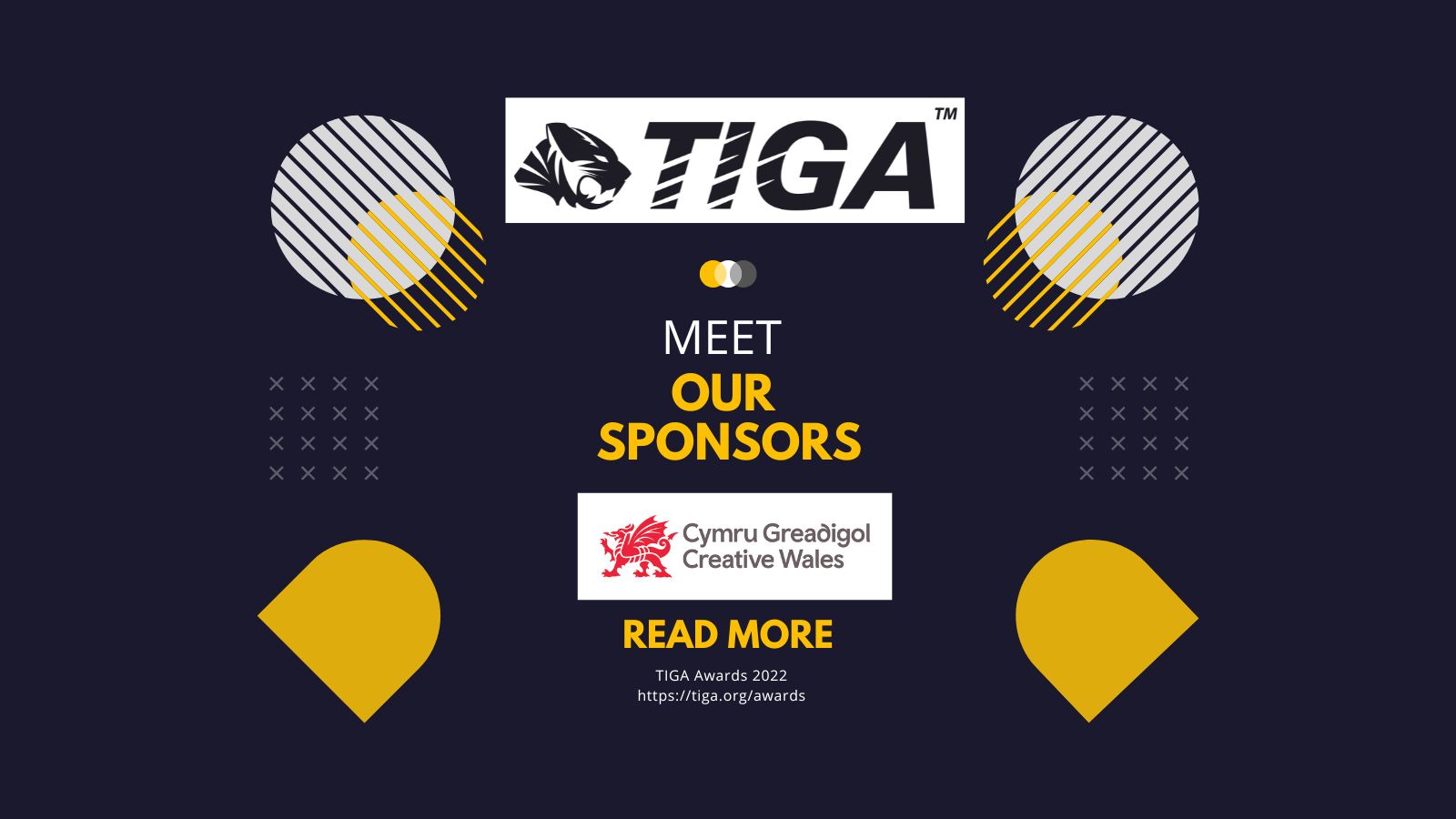 The TIGA Awards – which celebrate game developers, educators, technology and service providers – couldn't take place without the generous support of our sponsors.
This year's event takes place on Thursday November 10th at the prestigious Church House Westminster, providing an evening of celebration.
In this series of articles, we throw the spotlight on our supporters, showcasing their work and their thoughts on sponsoring the TIGA Awards 2022. Here's Creative Wales…
In a nation shaped by talent and imagination, creativity in Wales has a champion.
Creative Wales is an agency within Welsh Government providing a strong and unified voice for our sectors.
Our mission is to drive growth across the creative industries, build on existing success and develop new talent and skills – positioning Wales as one of the best places for creative businesses to locate and thrive.
Creative Wales supports digital businesses and projects, helping to exploit creative content on many platforms across global markets. We shine a light on an emerging and broad sector encompassing Games, Animation, VFX, post-production and CreaTech, supporting entrepreneurship along the way.
The Games industry has always thrived at the cutting edge of technology. It's a place where boundaries are explored and new ideas and formats are put to the test. Video games have become one of the core pillars of the entertainment industry. It's a global industry, and we have a thriving community of Welsh games development companies, with potential for growth too.
We champion Research and Development. We open doors and nurture talent and the wide skill sets required in the creative industry. Our organisation continually invests in developing infrastructure and creative businesses, whilst building on continued success, identifying opportunities and actively promoting diversity and equality.
We are passionate about supporting home-grown talent and attracting international creative projects to Wales, strengthening the industry in the long term and creating exciting opportunities for future generations.
Follow us on Twitter: @creativewales
Subscribe on LinkedIn: Creative Wales / Cymru Greadigol
Visit our website: www.creative.wales
Our thanks to Creative Wales – and a reminder to all that tickets and tables are now on sale for the Awards. Click here to book yours now as they are limited.