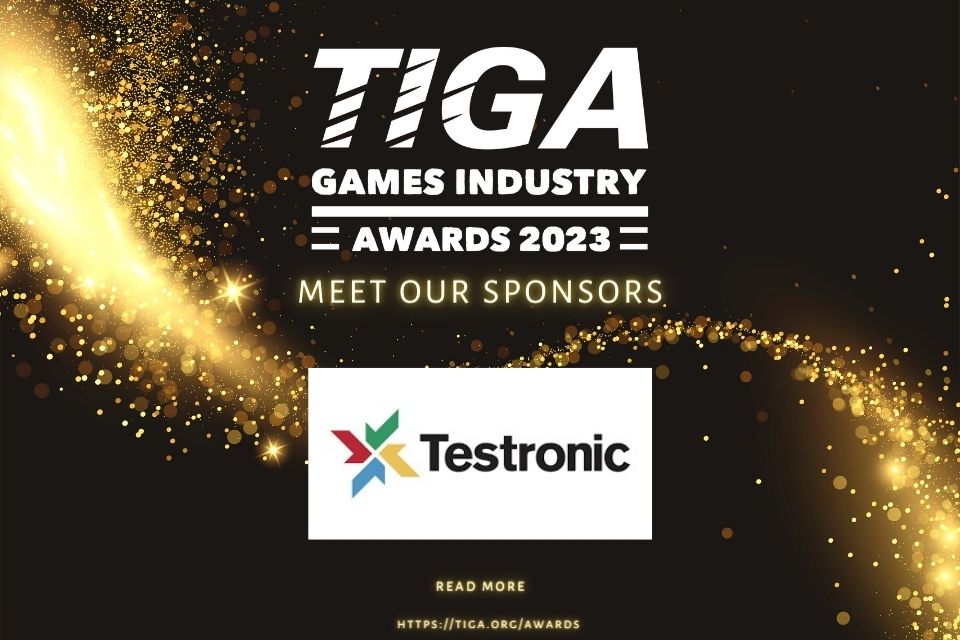 The TIGA Games Industry Awards 2023 – which celebrate game developers, educators, technology and service providers – couldn't take place without the generous support of our sponsors.
This year's presentation ceremony will take place on Thursday, November 16th at London's historic Troxy venue – and what a fantastic evening of celebration it will be!
We're delighted to welcome Testronic, a unique outsource partner with over 20 years experience providing award-winning services to game developers and publishers across the planet, as a TIGA Awards 2023 Bronze Sponsor.
"Testronic is delighted to once again support the TIGA Games Industry Awards. This is an important date in the calendar, providing an opportunity to congratulate the very best in games and education – from the games themselves, to the studios that make them and the companies and organisations that support them; from the educational institutions that are creating our next generation of talent, to those companies and individuals pushing diversity, sustainability and wellbeing. We look forward to an evening of celebration in November" – Testronic.
Our thanks to Testronic!
Tickets and tables are now on sale for the Awards. Click here to book yours now as they are limited!
A limited number of additional sponsorship opportunities are also available. To find out more email info@tiga.org