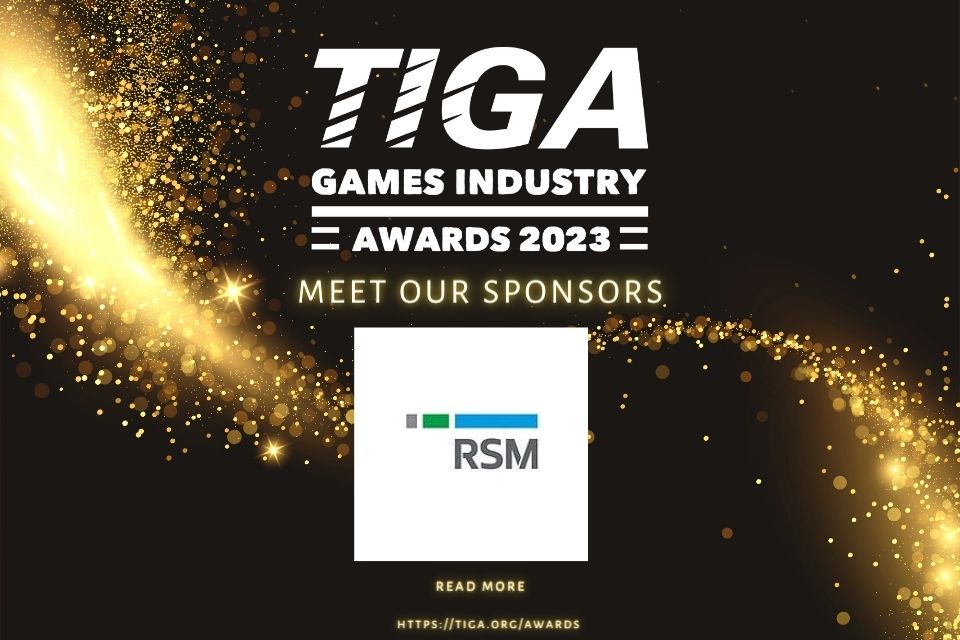 The TIGA Games Industry Awards 2023 – which celebrate game developers, educators, technology and service providers – couldn't take place without the generous support of our sponsors.
This year's presentation ceremony will take place on Thursday, November 16th at London's historic Troxy venue – and what a fantastic evening of celebration it will be!
We're delighted to welcome RSM UK Management Ltd, a leading audit, tax and consulting adviser to mid-market business leaders, as a TIGA Awards 2023 Bronze Sponsor.
Richard Heap, RSM UK Management Ltd, said: "Supporting the 2023 TIGA Games Awards means a lot to the RSM UK Interactive Entertainment team and we are delighted to be involved. We are truly passionate about supporting gaming companies and our involvement with the Awards is key in helping us to demonstrate our commitment to the industry. The Awards are a great way to showcase the strength of the UK's gaming sector, and provides a fantastic platform, helping raise awareness amongst Government, industry professionals and the wider public."
Our thanks to RSM!
Tickets and tables are now on sale for the Awards. Click here to book yours now as they are limited!
A limited number of additional sponsorship opportunities are also available. To find out more email info@tiga.org