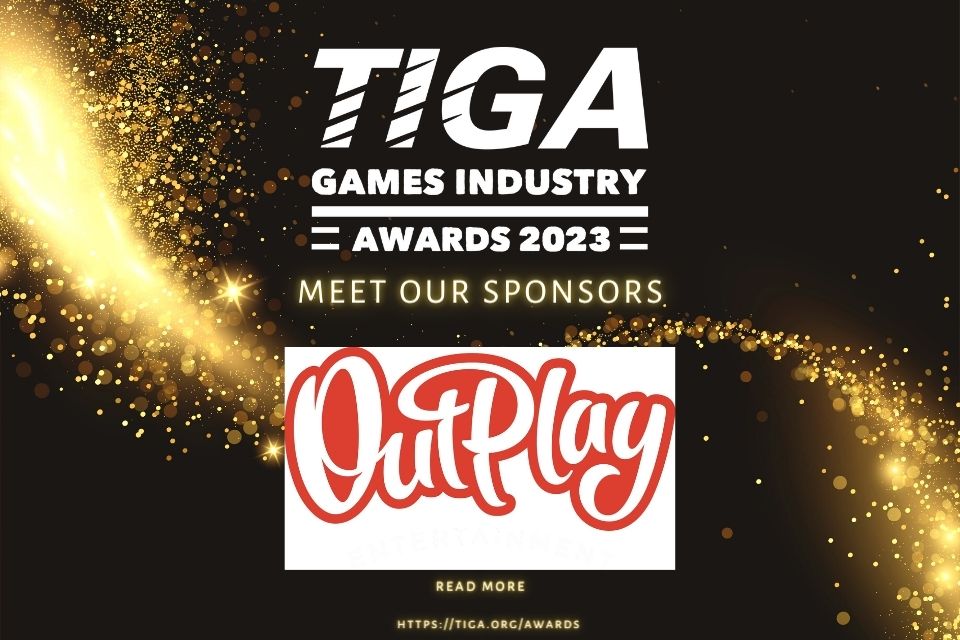 The TIGA Games Industry Awards 2023 – which celebrate game developers, educators, technology and service providers – couldn't take place without the generous support of our sponsors.
This year's presentation ceremony will take place on Thursday, November 16th at London's historic Troxy venue – and what a fantastic evening of celebration it will be!
We're delighted to welcome Outplay, a world-class global games studio based on the East Coast of Scotland, as a TIGA Awards 2023 Bronze Sponsor.
Douglas Hare, CEO at Outplay, said: "Outplay is thrilled to sponsor the TIGA UK Games Awards once again for 2023. These awards are a celebration of the best and brightest talents in our industry, as well as the organisations that are dedicated to fostering the next generation of game developers. We are proud to be a part of recognising their outstanding efforts and the innovative ideas that drive our industry forward."
Our thanks to Outplay!
Tickets and tables are now on sale for the Awards. Click here to book yours now as they are limited!
A limited number of additional sponsorship opportunities are also available. To find out more email info@tiga.org