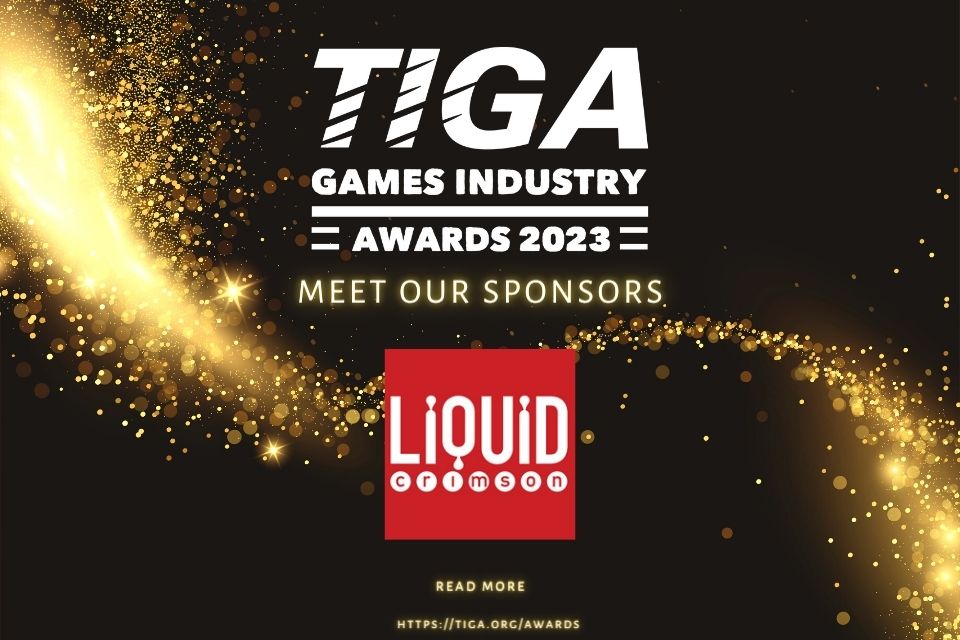 The TIGA Games Industry Awards 2023 – which celebrate game developers, educators, technology and service providers – couldn't take place without the generous support of our sponsors.
This year's presentation ceremony will take place on Thursday, November 16th at London's historic Troxy venue – and what a fantastic evening of celebration it will be!
We're delighted to welcome Liquid Crimson, a full-service creative agency covering all aspects of video production and content creation, as a TIGA Awards 2023 Silver Sponsor.
Lauran Carter, Head of Comms at Liquid Crimson, said: "The games industry is now the highest grossing creative industry, surpassing both the film and music industry combined, and yet Developers traditionally rarely take a step back to assess their achievements and celebrate them. The TIGA awards are so important, because they give the industry the opportunity to do just that – to take a moment to celebrate and recognise the incredible achievements of both development studios, supporting companies and individuals!"
Our thanks to Liquid Crimson!
Tickets and tables are now on sale for the Awards. Click here to book yours now as they are limited!
A limited number of additional sponsorship opportunities are also available. To find out more email info@tiga.org