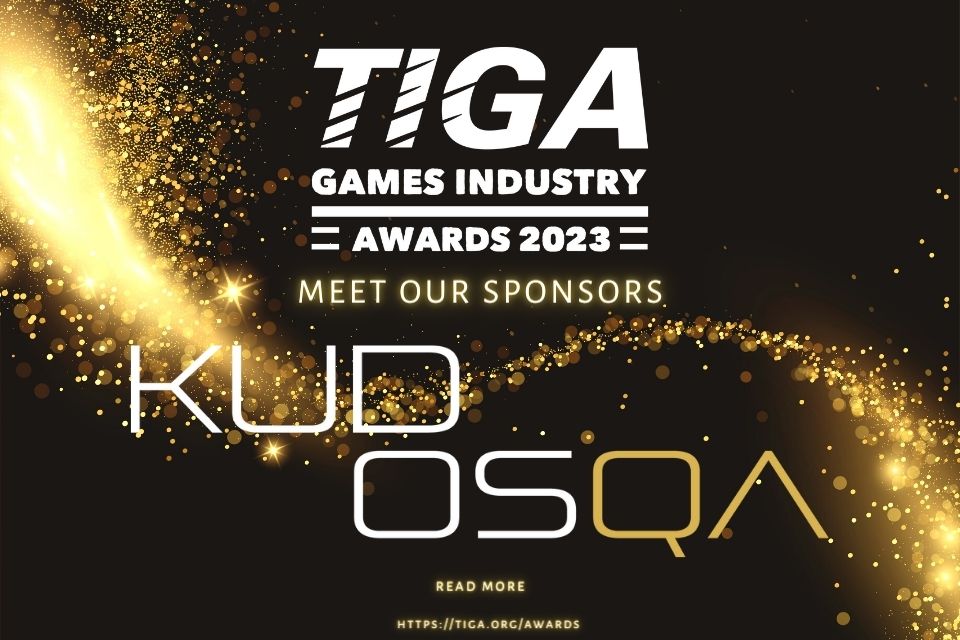 The TIGA Games Industry Awards 2023 – which celebrate game developers, educators, technology and service providers – couldn't take place without the generous support of our sponsors.
This year's presentation ceremony will take place on Thursday, November 16th at London's historic Troxy venue – and what a fantastic evening of celebration it will be!
We're delighted to welcome Kudos QA as a TIGA Awards 2023 Bronze Sponsor.
Kudos QA offers a wide selection of tailored Quality Assurance services for games developers and publishers in Computer Games, Digital Media and iGaming as part of the outsourcing sector of the Entertainment Industries.
Andy Robson, CEO at Kudos QA, said: "Our collaboration with TIGA will help us to further support game developers and publishers. We understand the challenges in this dynamic industry and are dedicated to delivering top-tier quality assurance solutions."
Our thanks to Kudos QA!
Tickets and tables are now on sale for the Awards. Click here to book yours now as they are limited!
A limited number of additional sponsorship opportunities are also available. To find out more email info@tiga.org