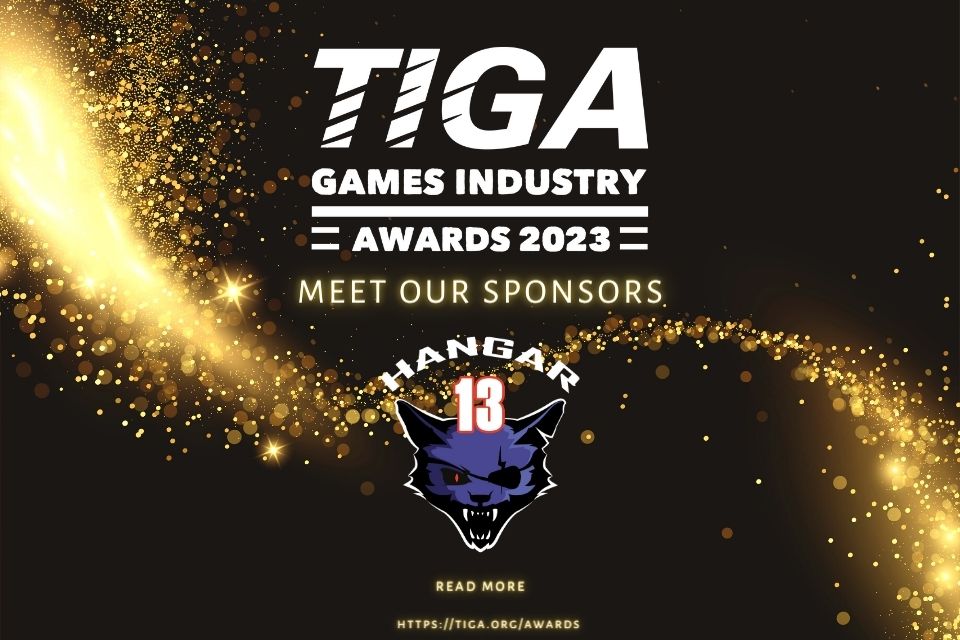 The TIGA Games Industry Awards 2023 – which celebrate game developers, educators, technology and service providers – couldn't take place without the generous support of our sponsors.
This year's presentation ceremony will take place on Thursday, November 16th at London's historic Troxy venue – and what a fantastic evening of celebration it will be!
We're delighted to welcome Hangar 13, which crafts innovative ideas, diverse voices & exciting stories into industry-defining games, as the sponsor of this year's Commitment to Wellbeing TIGA Award.
In a statement, Hangar 13 said: "Prioritising team wellbeing is fundamental to creating a positive welcoming company culture and an environment where the team are supported and can flourish in all areas of their personal and professional lives. Extensive wellbeing resources have always been something that Hangar 13 provide and support to the highest standard which is why we wanted to sponsor the new 'Commitment to Wellbeing' award, celebrating other companies who are also leading the way in this all-important area."
Our thanks to Hangar 13 – and a reminder that nominations are now open for the TIGA Awards 2023 – Click here to enter! (Deadline August 7th).
In addition, tickets and tables are now on sale for the Awards. Click here to book yours now as they are limited!
A limited number of additional sponsorship opportunities are also available. To find out more email info@tiga.org