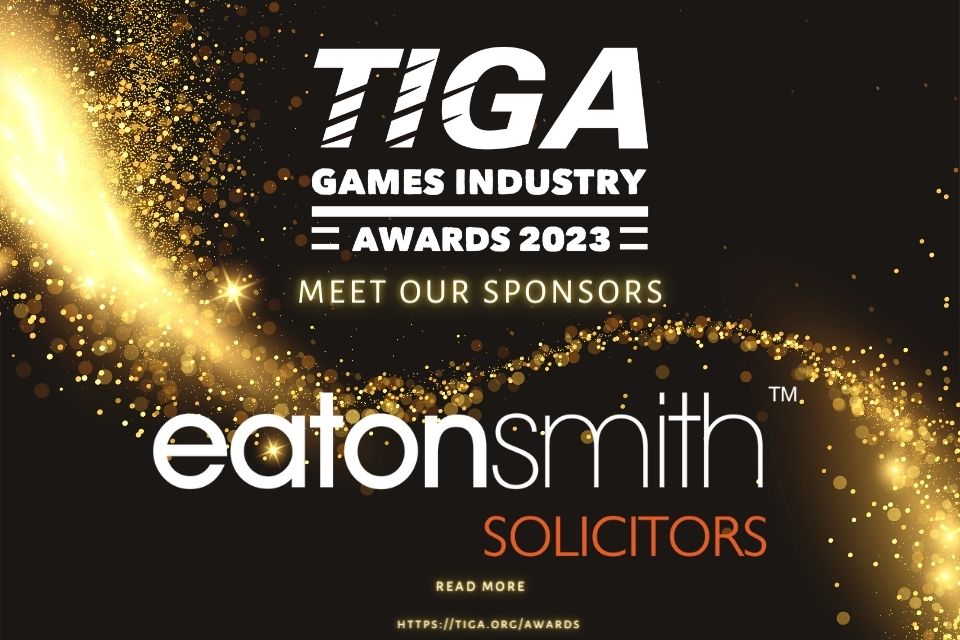 The TIGA Games Industry Awards 2023 – which celebrate game developers, educators, technology and service providers – couldn't take place without the generous support of our sponsors.
This year's presentation ceremony will take place on Thursday, November 16th at London's historic Troxy venue – and what a fantastic evening of celebration it will be!
We're delighted to welcome Eaton Smith Solicitors, supporting businesses throughout Yorkshire, the UK and internationally from starting-out through to high profile corporate and international transactions, as a TIGA Awards 2023 Bronze Sponsor.
Chris Taylor, Partner at Eaton Smith LLP, said: "We are so pleased to be supporting the TIGA Awards and its celebration of the achievements within the UK games industry. The Awards are the perfect opportunity to recognise the excellence and innovation of the businesses and people in this creative sector and we are very pleased to play a part in it. It is so important that the industry celebrates the achievements of those within it, to encourage all round excellence and to recognise the talent involved in making the UK games industry the huge success that it is."
Our thanks to Eaton Smith Solicitors!
Tickets and tables are now on sale for the Awards. Click here to book yours now as they are limited!
A limited number of additional sponsorship opportunities are also available. To find out more email info@tiga.org