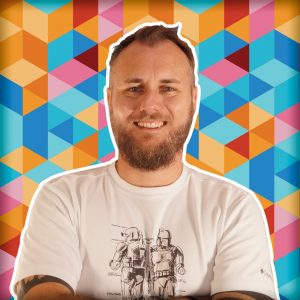 In the third instalment of our TIGA Awards 2021 winners interview series, we spoke to Aardvark Swift Recruitment Director Simon Hope (pictured, far right) about what it meant to pick up the Best Recruitment Agency award, the need to recognise excellence across the games industry, inspiring peers and what we'll all be talking about in 2025…
What did it mean to you/your company to win a TIGA Award?
We're immensely proud to be a member of a fabulous UK games industry trade body like TIGA, so to win an award which was voted for by our fellow members was the icing on the cake of an amazing 2021 for Aardvark Swift.
Why is it important that excellence in game development/services/education is recognised via awards like this?
Recognising excellence in game development, services and education is hugely important for the UK games industry so it can continue to be at the forefront of AAA games innovation and encourage an increasingly diverse range of talent to pursue a career within it.
Who are the peers in games and beyond who inspire you?
There are bunch of other great games agencies out there who are doing a sterling job to help drive growth within the UK games industry, but here at Aardvark Swift we're hugely inspired by the work being done by people like Siobhan Reddy who has been a real champion for the need for a more diverse, progressive workforce, and is inspiring the next generation of games developers.
Outside of winning a TIGA Award, what have been your greatest achievements to date?
Whilst we love being recognised by our games industry peers, we're most proud of our record over the last 12 months having helped over 220 games developers find their next career moves within our development and publishing partners since July 2021.
In 2025 we'll all be talking about…?
Hopefully how an uplift in UK games industry tax breaks is front and centre of the next government's drive to support innovation and growth within our high-tech industries.
Whether you're looking for your first job, next career move, or need an external recruiter to work on your behalf, Aardvark Swift has the experience and industry know-how to go above and beyond expectations.
And now, of course, there's the opportunity for all studios and associated companies to nominate themselves and their peers for this autumn's TIGA Awards 2022!
Nominations close on Friday August 12th, so make sure that you enter today!