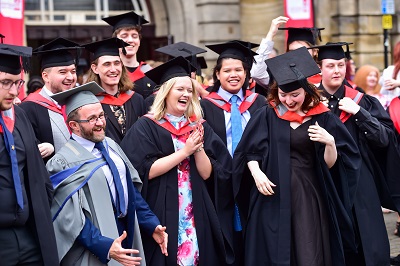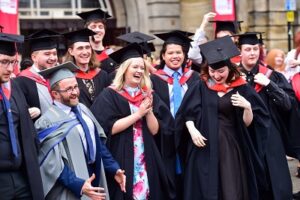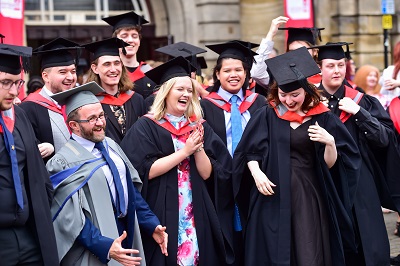 Staffordshire University's Games Development department is celebrating being named in the top 10 for Games Design and Development by The Rookies.
In the 2023 annual rankings, the University is recognised 7th in the world for Games Design and Development and is 23rd in the world's top 50 Creative Schools and is the best ranked UK University.
The results of the rankings are based on the submitted project work of University students which are then reviewed by 180 judges.
Head of Games Development, Professor Chris Headleand said: "These are our highest rankings yet and in both cases we are the highest ranked UK institution.
"These are huge badges of honour for the University which this year is celebrating 20 years of games. We pride ourselves on developing graduates with the knowledge skills and behaviours that our industry needs and are absolutely thrilled to be recognised in this way."
The rankings follow hot on the heels of Staffordshire University's recognition as a Rookies Certified School – one of only seven in the UK. The Rookies Certified Schools accreditation is a quality mark which identifies those institutions best suited to preparing students for a career in the creative industries.
Course leader for Games Art Mike Acosta said: "This is significant kudos for our University. Being certified as a Rookies school is a recognition of the quality of education and opportunities at Staffordshire University.
"The Rookies platform is known for helping digital artists to build their careers by providing a space for gaining inspiration, learning new skills, and connecting with like-minded creatives​​. This certification will offer students better exposure to the industry and open more opportunities for networking and career advancement."
The Rookies is the "largest community of next generation creatives" and the website features the work of more than 200 Staffordshire University students who are developing their skills as digital and games artists.
Earlier this year Aaron Burnhope was named winner of the Game Development category at the Rookie Awards 2023 for his final year project which concentrated on making a real-time heavily organic environment within Unreal Engine 5. Aaron is now working for world renowned studio, Rebellion Games.
Director of Games Development, Professor Chris Headleand added: "This is a huge badge of honour for the University which this year is celebrating 20 years of games. We pride ourselves on our industry connections and how employable our graduates are and we're thrilled to be recognised in this way."
The Rookies co-founder Andrew McDonald said: "Staffordshire University has left us naturally impressed with their experienced staff, vital industry connections, and positive student feedback. As a Rookies Certified School, they epitomise what it means to prepare artists for success in the creative industries, equipping students with the essential skills they need to excel."