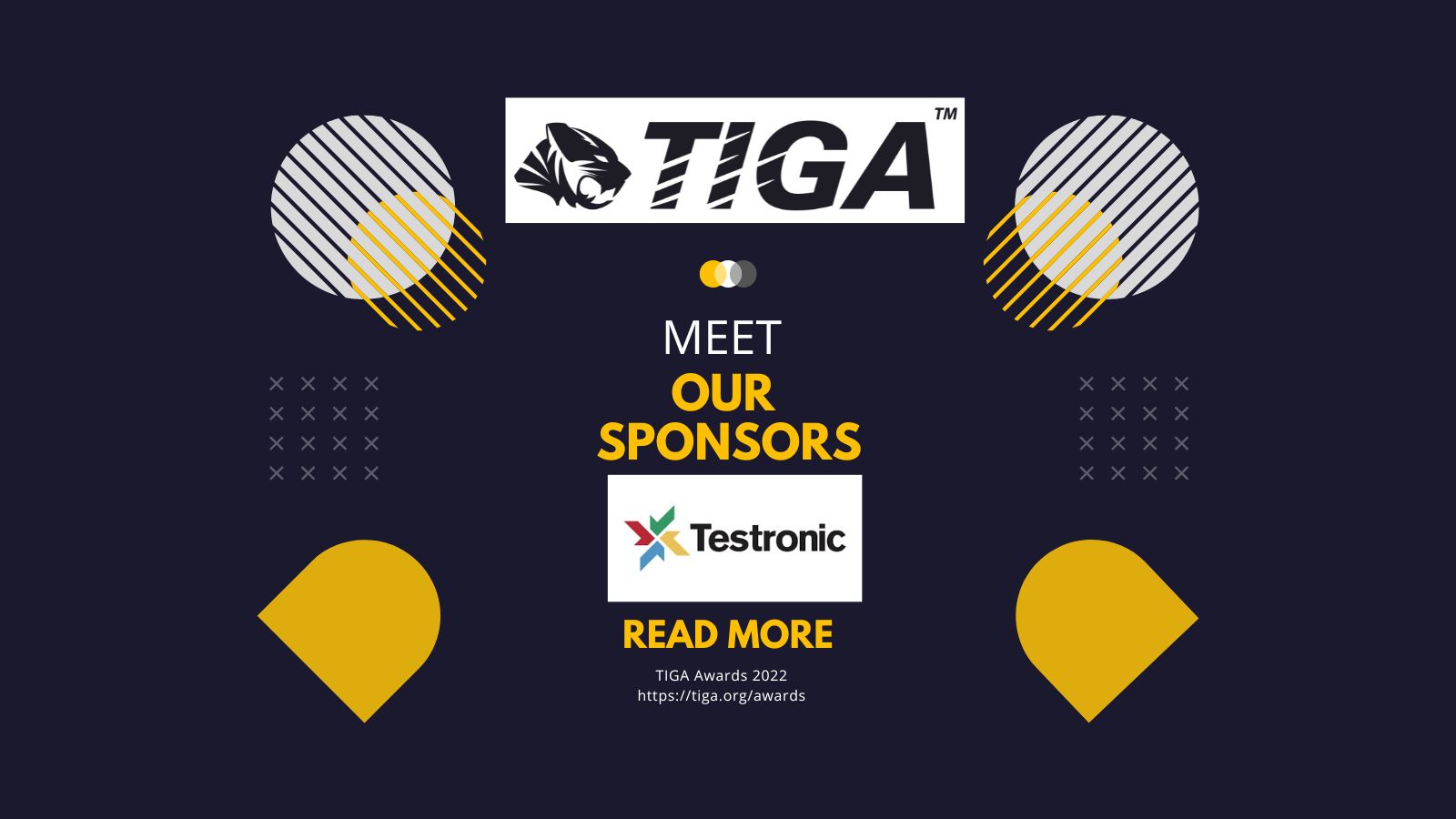 The TIGA Awards – which celebrate game developers, educators, technology and service providers – couldn't take place without the generous support of our sponsors.
This year's event takes place on Thursday November 10th at the prestigious Church House Westminster, providing an evening of celebration.
In this series of articles, we throw the spotlight on our supporters, showcasing their work and their thoughts on sponsoring the TIGA Awards 2022. Here's Testronic…
"Testronic is a leader in QA, Localisation and Live Ops, and we are honoured to work with some of the biggest and brightest names in games around the world. 'Quality Matters' has long been our motto, and we have been humbled to have won many awards for our services to games developers and publishers of all sizes.
"So, we are delighted to sponsor the TIGA Awards, an event that celebrates quality and innovation across studios, publishers and associated organisations throughout the UK. It's the first-time that the awards ceremony has been a live event since before the Covid-19 pandemic and restrictions, so the evening of November 10th will be even more special as colleagues, peers and friends get together once more to highlight the outstanding work of this brilliant industry.
"We thank TIGA for hosting these important awards – and for the work they do for the benefit of the industry at large." Ann Hurley, Senior VP, Sales & Marketing, Testronic
Our thanks to Testronic – and a reminder to all that tickets and tables are now on sale for the Awards. Click here to book yours now as they are limited.