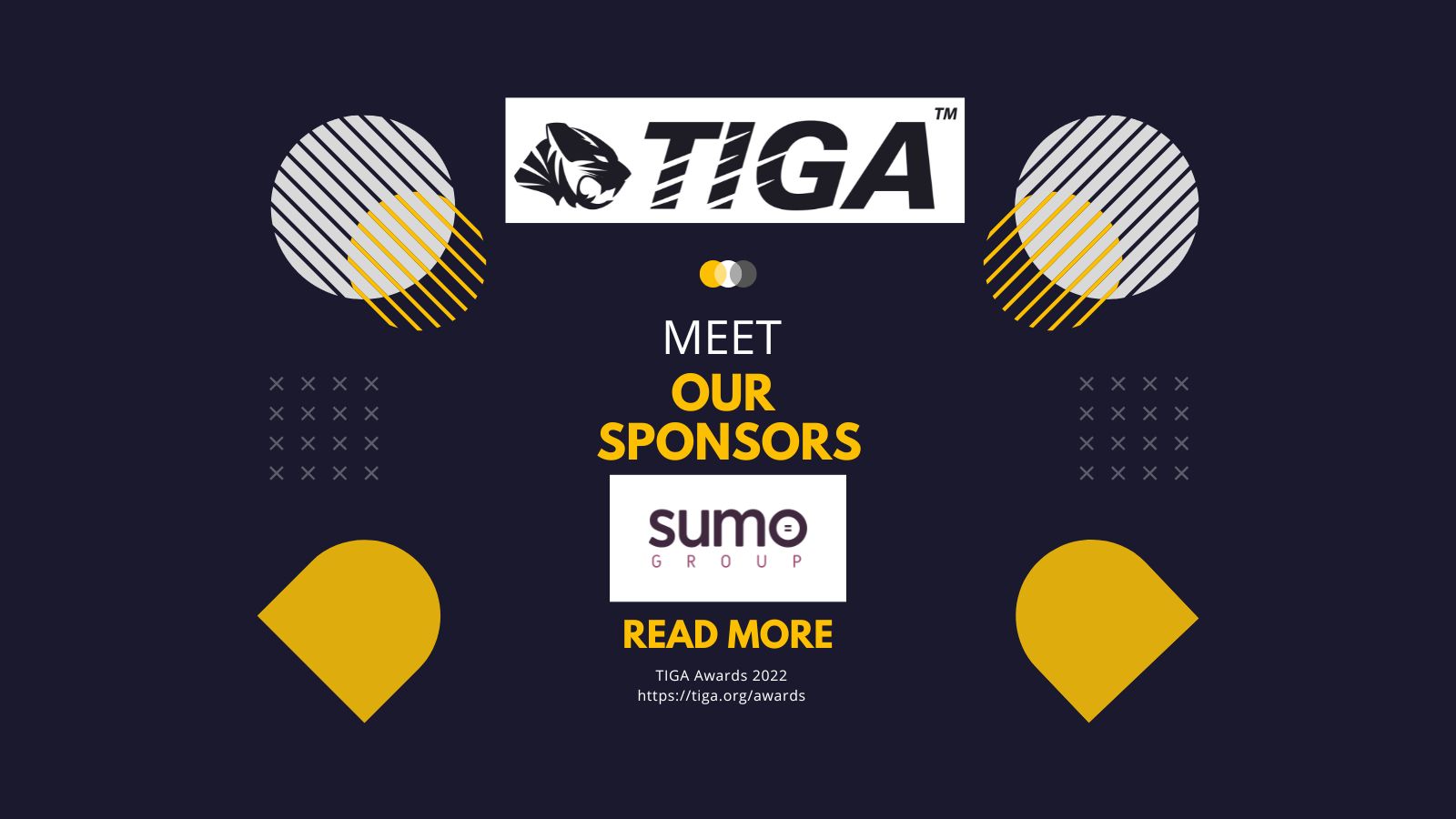 The TIGA Awards – which celebrate game developers, educators, technology and service providers – couldn't take place without the generous support of our sponsors.
This year's event takes place on Thursday November 10th at the prestigious Church House Westminster, providing an evening of celebration.
In this series of articles, we throw the spotlight on our supporters, showcasing their work and their thoughts on sponsoring the TIGA Awards 2022. Here's Sumo…
Sumo Group is proud to sponsor the TIGA Games Industry Awards once again, an event which brings together our peers to celebrate the very best our industry has to offer.
Our family of outstanding studios provide high quality development, design and publishing services to the video games and entertainment industries from studios in the UK, Europe, India, and Canada
Our businesses include Sumo Digital, one of the UK's largest developers of AAA-rated games, with studios across the UK, Poland and India. Bristol-based developer and publisher Auroch Digital who have a focus on original IP creation. Timbre Games is a new studio built on a mix of experienced leadership and fresh new ideas, located in Vancouver, Canada. Atomhawk is a multi-award-winning visual design company, with studios in Newcastle and in Vancouver, Canada and publisher Secret Mode focuses on delivering fresh and new gaming experiences to players.
Recognised for the second consecutive year as one of the Top 100 Large UK Companies to Work for by Best Companies, Sumo Group puts its people first whilst providing the resources and tools to deliver on world-class projects. Built on creativity and imagination, our people are some of the most talented minds in the industry. We respect our colleagues, support innovation, show determination in achieving goals, take accountability for our actions, celebrate excellence and – above all – we have fun whilst doing so.
Recent releases and projects from Sumo Group businesses include the BAFTA-Award winning Sackboy: A Big Adventure, Apple Design Award winner Little Orpheus, Hood: Outlaws & Legends, Rival Peak, Hot Shot Racing, WST Snooker and Spyder.
Learn more – www.sumogroupltd.com
Our thanks to Sumo – and a reminder to all that tickets and tables are now on sale for the Awards. Click here to book yours now as they are limited.