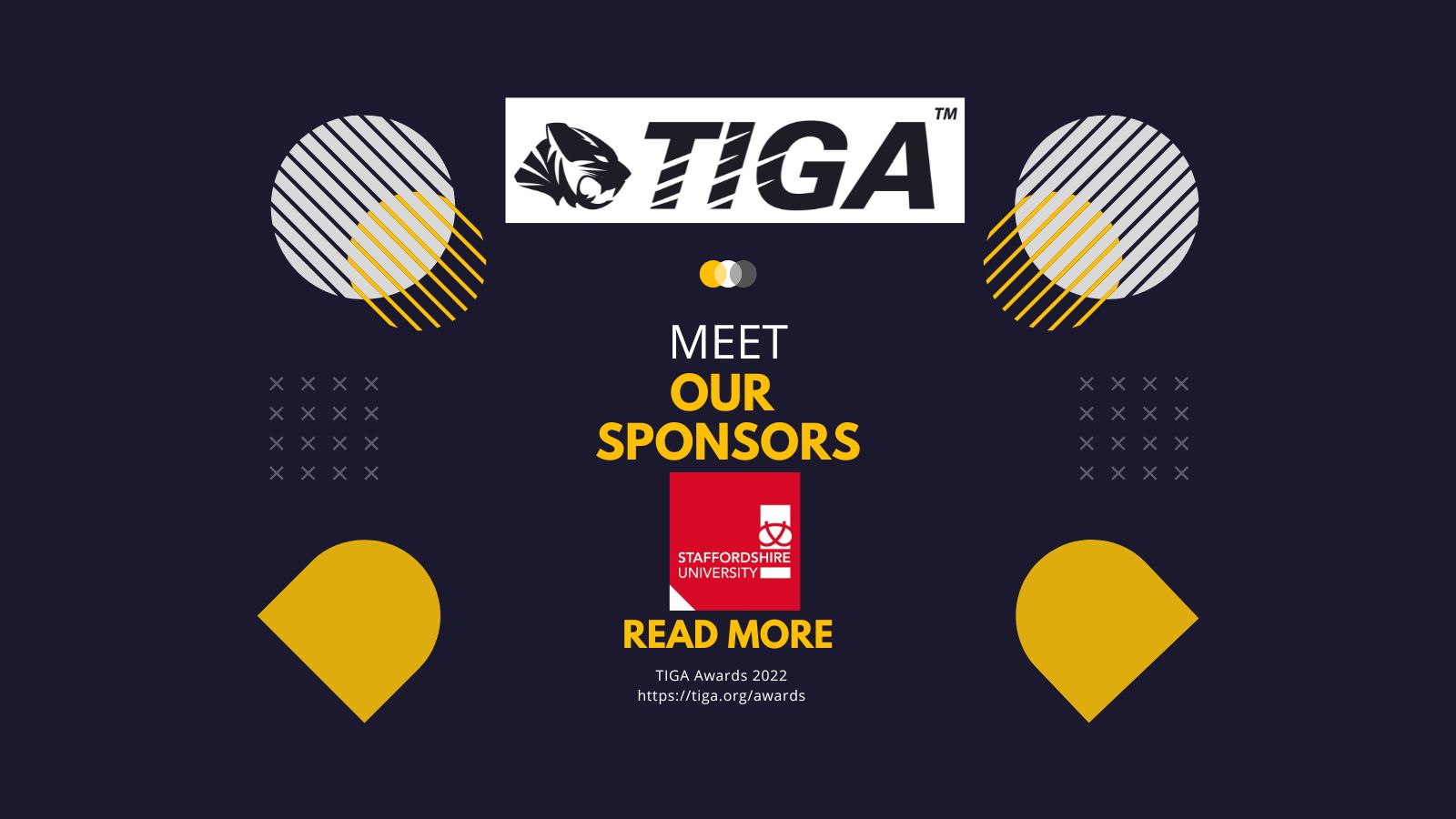 The TIGA Awards – which celebrate game developers, educators, technology and service providers – couldn't take place without the generous support of our sponsors.
This year's event takes place on Thursday November 10th at the prestigious Church House Westminster, providing an evening of celebration.
In this series of articles, we shine the spotlight on our supporters, showcasing their work and their thoughts on sponsoring the TIGA Awards 2022. Here's Staffordshire University…
Staffordshire University is a multi-award-winning Games university in the UK offering exciting courses in games development.
A leading university for digital technologies, Staffordshire University has a proud computing heritage and excellent reputation for computer games. Courses are run by sector-leading academics and industry experts covering disciplines ranging from Concept Art to Games Development.
The University's industry connections and focus on providing the best quality academic experience help make our graduates among the most employable and this was recognised when Staffordshire University was named winner of the Excellence in University/Industry Collaboration category at the TIGA UK Games Education Awards 2021.
The previous year the University was named Best Educational Institution at the TIGA Awards, and winner in the Higher Education category at the Grads in Games Awards.
Staffordshire University is delighted to be sponsoring the TIGA Awards 2022, recognising the importance of the accolades to winning institutions, staff, students, and graduates.
Our thanks to Staffordshire University – and a reminder to all that tickets and tables are now on sale for the Awards. Click here to book yours now as they are limited.