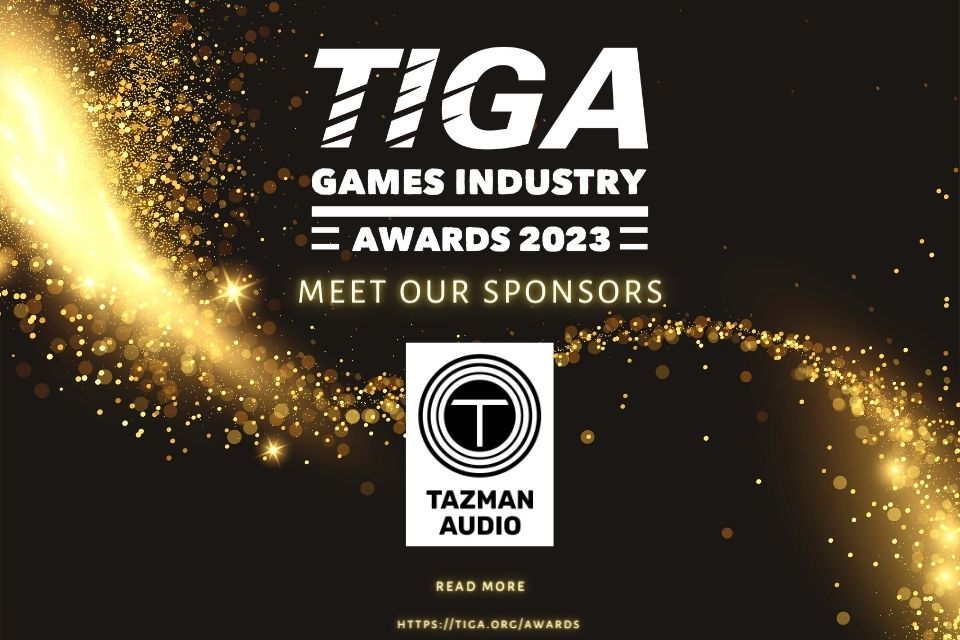 The TIGA Games Industry Awards 2023 – which celebrate game developers, educators, technology and service providers – couldn't take place without the generous support of our sponsors.
This year's presentation ceremony will take place on Thursday, November 16th at London's historic Troxy venue – and what a fantastic evening of celebration it will be!
We're delighted to welcome Tazman-Audio, which offers a uniquely versatile team to provide audio solutions for game development projects, as a TIGA Awards 2023 Bronze Sponsor.
With more than 25 years of experience in audio programming Tazman Audio offers a uniquely versatile team to provide audio solutions for your projects. Whether they be gaming, VR, AR, or more eclectic requirements, it has been providing solutions for many different needs. Tazman has the experience to handle your needs, and the professionalism to execute your ideas.
Anastasios Brakis, Founder & CEO at Tazman-Audio, said: "Supporting the 2023 TIGA awards is a privilege. Tazman Audio's ethos supports that of TIGA by delivering high quality audio that allow developers to truly immerse players in their game. Our commitment to to developing affordable software that enables sound editors to craft interactive experiences supports the innovation, efficiency and creativity of the games industry."
Our thanks to Tazman-Audio!
Tickets and tables are now on sale for the Awards. Click here to book yours now as they are limited!
A limited number of additional sponsorship opportunities are also available. To find out more email info@tiga.org