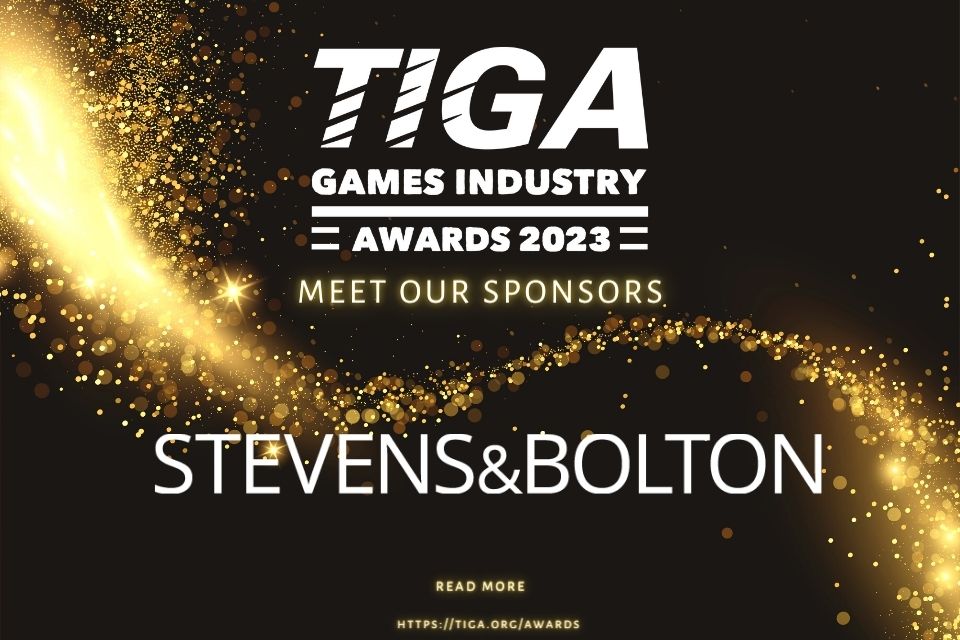 The TIGA Games Industry Awards 2023 – which celebrate game developers, educators, technology and service providers – couldn't take place without the generous support of our sponsors.
This year's presentation ceremony will take place on Thursday, November 16th at London's historic Troxy venue – and what a fantastic evening of celebration it will be!
We're delighted to welcome Stevens & Bolton, an independent UK law firm with around 150 lawyers, as a TIGA Awards 2023 Bronze Sponsor.
"The UK gaming industry continues to thrive and offers entertainment to a huge number of consumers. The TIGA awards brings together those responsible for this sustained success, providing a welcome opportunity to recognise the hard work, creative talent and collaboration that underpins the sector – with a chance to celebrate and connect with old and new contacts along the way!" – Stevens & Bolton
Our thanks to Stevens & Bolton!
Tickets and tables are now on sale for the Awards. Click here to book yours now as they are limited!
A limited number of additional sponsorship opportunities are also available. To find out more email info@tiga.org